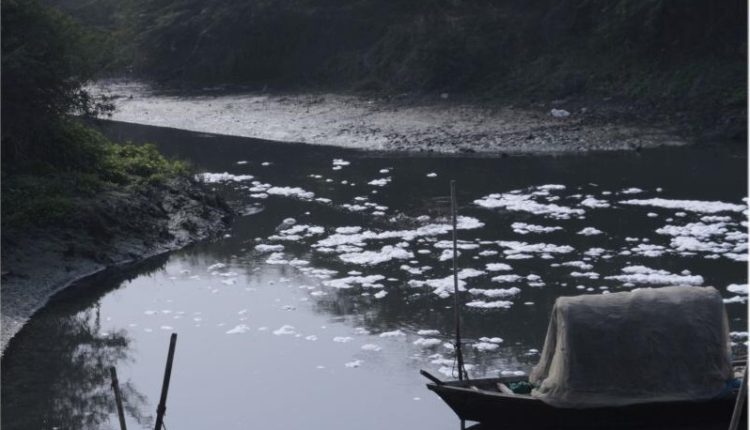 Amidst fog and intense cold, Yamuna's struggle for survival continues
SHIKHA ARYA
14th Jan 2021: India is a land of the sacred rivers and the age-long holy Yamuna is one of them. Flowing through the Indian capital and the Delhi NCR Area, it has become saggy as it is polluted with the never ending industrial waste released from the nearby industrial plants. This winter, on the pious day of Makar Sankranti, the sage river witnessed the people taking baths in the chemically frozen blackish waters without thinking about their health and safety.
Amongst the 90 percent pollution discharged in the Yamuna, 2-3 percent comes from the Yamuna waters which pass through the Delhi NCR region. Gajendra Singh Shekhawat, the Water Energy Minister has decided that two new dams will be constructed which would give the river a new life. Grants have been given for this project by the central government under the Pradhan Mantri Krishi Sichayee Yojna. Gajendra Singh also added that, 'it will be obligatory for the barrage holding shareholders have to regulate the flow of the Yamuna waters. The nearby discharge treatment plants have been working with their full capacity and in this way the fresh and well treated water will no doubt improve the water quality of the Yamuna river.'
The projects which had been initiated by the government for Yamuna cleaning in 2012 have not been completed yet. The water bodies are precious and should not be overlooked. The Water Ministry has thus brought a new concept known as 'aquifer mapping' and around 80-90 percent mapping has been implemented till now. The government has decided to take this to the root level using Australian techniques. Improving the water quality comes under the state interventions and it should be given full importance.