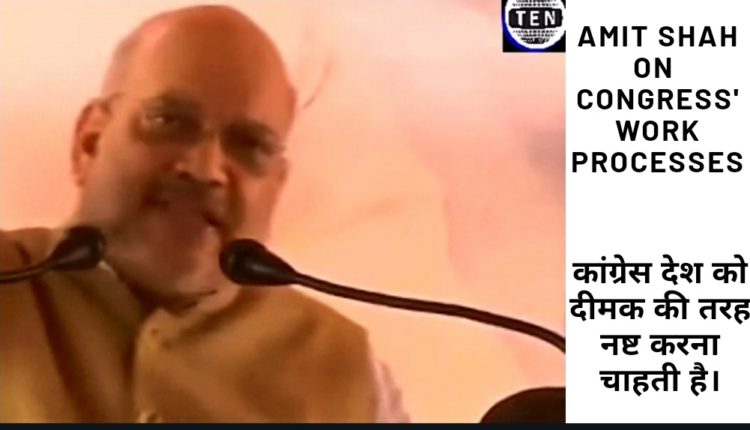 Amit Shah Trolls Congress after their comments on Shastra Pooja of Rafale Jet! Watch Video!
Vishal Malhotra (Photo-Video) Lokesh Goswami Tennews New Delhi :
Home Minister Amit Shah took jibe over Congress Party as a political row erupted over the Rafale Shastra Pooja happened in France which was leaded by Defence Minister Rajnath Singh.
Saying the sole purpose of Congress was to oppose the Bharatiya Janata Party (BJP), Amit Shah said the puja was performed by the Defence Minister as per Indian traditions.
It was on Tuesday when Rajnath Singh performed Shastra Pooja in France while taking the delivery of first of 36 Rafale Jets to be delivered by France!
"Congress did not like it. Is shastra pujan not performed on Vijayadashami? They should ponder over what needs to be criticised and what not," Amit Shah said a rally in Haryana on Wednesday.