Anandji and Anup Jalota blessed musical talents in Golden Voice of Delhi NCR by H U Music and Films
ROHIT SHARMA / SAURABH KUMAR
New Delhi : The Grand Finale of "Golden Voice of Delhi NCR" was organized on Saturday evening at Godavari Auditorium – Andhra Association of Delhi. Zartaz Quaiser declared winner under junior category while Intzaar Ahmed clinched title in senior category.
The "Golden Voice of Delhi NCR" was initiated by HU Music and Films and since then the group has been bringing out the best singing talents in Delhi NCR through their flagship talent hunt program.
'Bhajan Samraat' Padmahri Anup Jalota and famous music composer Padmapriya Anandji were the judges for the finale who heard every participants , provided lot of inspiration and did a very strict marking.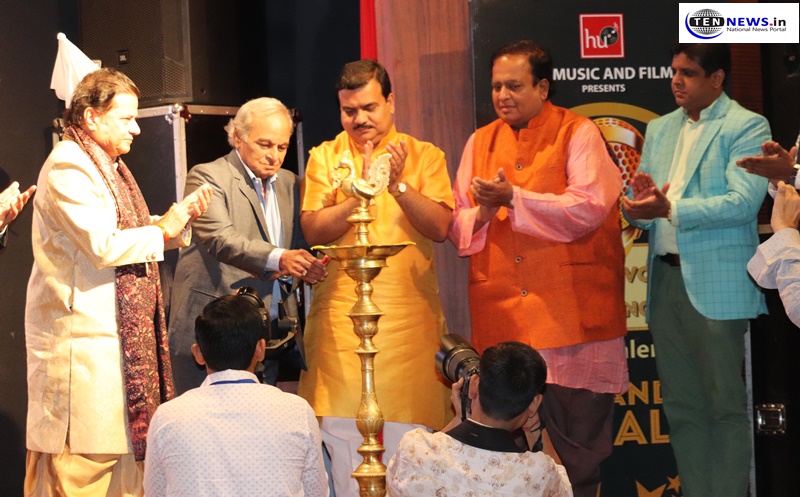 The musical evening began with traditional lighting of the lamp followed by a Kathak Dance performance on Ganesh vandana by a little Guinness book record holder Manasvi Tyagi who left everyone amazed.
Eminent personalities like Satendra Chauhan (Chairman) and his wife Neera Chauhan (M.D.) of HU Music and FIlms, Sandeep Marwah Director Marwah Studio, Amarjeet Singh Kholi, a renowned personality in media world Nilesh Kumar, Deputy high commissioner of Fiji, MD of Satmola Group Anil Mital, Astrologer Deepak Dube, Founder of Navaratna foundation Ashok Shrivastava and Founder and Director of Ten News Gajanan Mali and Sunita Mali were present at the evening.
The finale was divided between junior and senior category (1) for the age group of 8-15 years (junior) and (2) for the age group of 16-35 years (senior).
Contestants performed over 'Mere maula karam o karam' and "Mitwa' in Junior category while in senior category, 'Aayat' and 'Naina thag le ge'.
Interacting with Ten News MD of Satmola group Anil Mital said "HU Music and Films is doing a great job by providing such a big platform to young talents. I would like to thank them for this and hope they will continue it."Further he added "Our Satmola group always encourages such initiatives and platforms and try to support them through every possible way"
The 1st rank holder of both junior and senior categories got felicitated with a cash prize of Rupees 15,000, 2nd rank holder with10,000 rupees and 3rd rank holder with 5,000.
The first rank holder of both the categories will also be given a chance to make an audio/video in collaboration with HU Music and Films.
Latter a patriotic songs was also released as a tribute to "Punjab Kesari" Lala Lajpat Rai on his death anniversary. The song is produced under the banner of HU Music and Films and sang by Anup Jalota.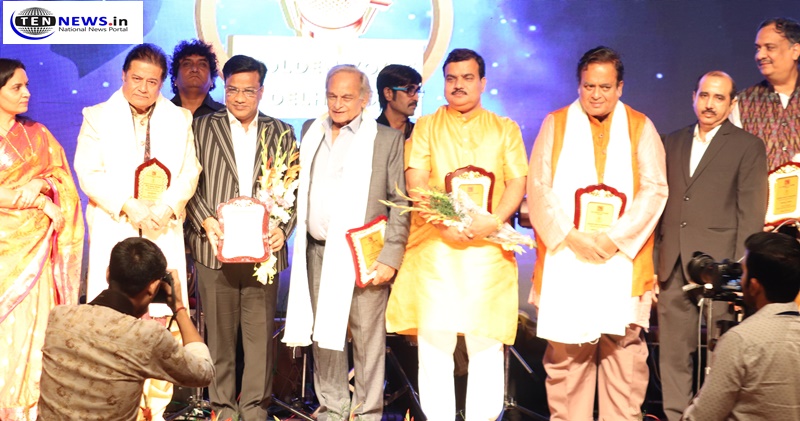 At 86 Kalyanji was just like any other kid on the stage . He made contestants sing again and gave specific advisories to them . He also gave a success mantra to the audience . He was in a joly good mood and made Chairman Satendra Chauhan to sing a song . He sang famous Meera bhajan . This song was fully song by Anup Jalota .. to the utter surprise of the audience . Audience was thrilled to listen melodious bhajan .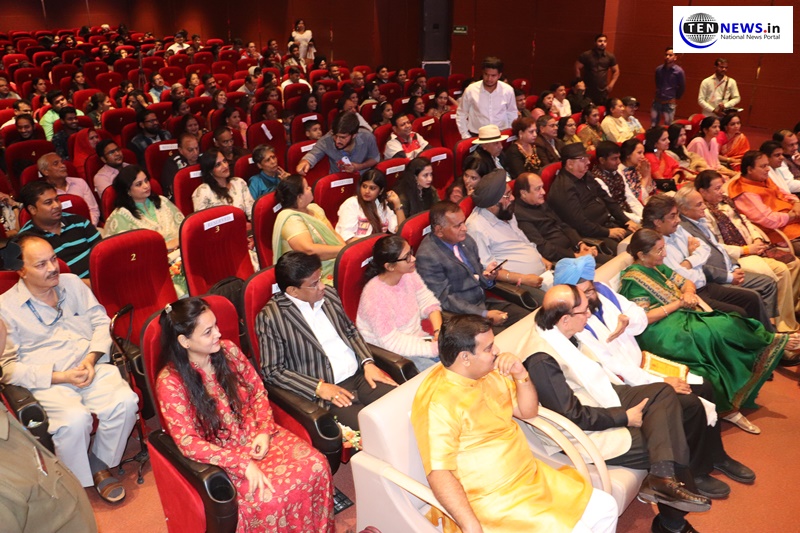 Anup Jalota Said "All kids gave their best and it's a very tuff decision to select any one as winner. I would like to congratulate every one for this gala event and hope now parents would allow and encourage their children's for participating in such programs.
Composer Anandji also praised the organizers for the beautiful evening and urged all the participants to keep doing hardwork.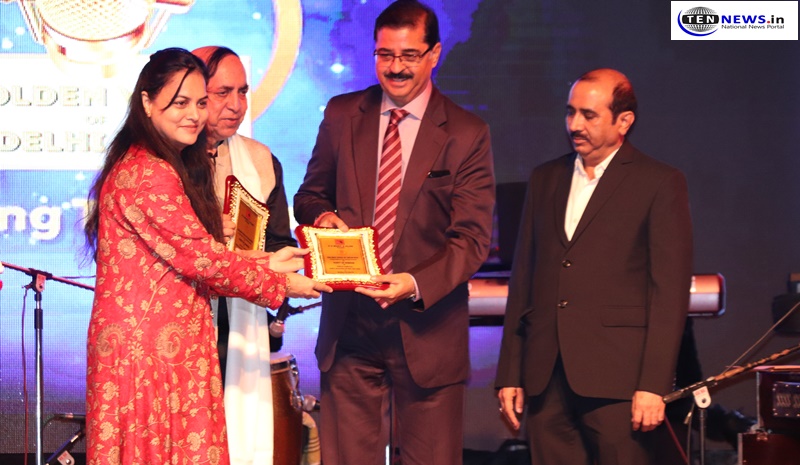 Ashok Shrivastava founder Navratan Foundations urged participants to always be ready to learn and don't hesitate in it. He said " It's very important to have a gru in life without having a gru no one can succeed in life" .
Astrologer Deepak Dube said music and the company of successful people provides lot of much needed positive energy to everyone in the music shows of this height .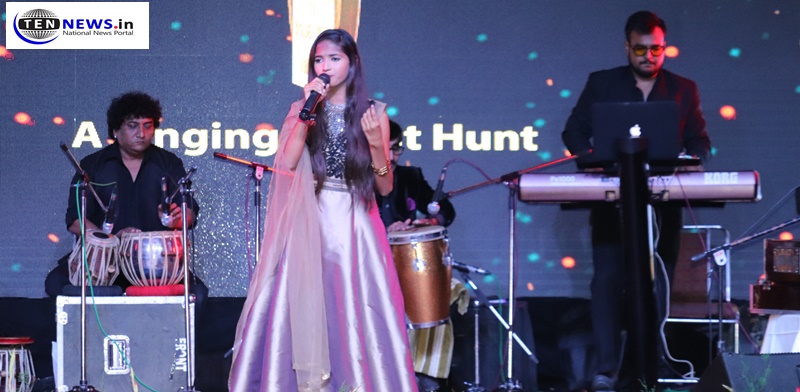 Composer Kalyan Singh ji , R Sridhar and others judged the contestants . Program was graced by Singer Someshwar Sharma , Gajanan Mali , Sunita Mali and hundreds of music lovers of NCR Delhi .
Photo Highlights of grand finale of Golden Voice of Delhi NCR
Video Highlights of grand finale of Golden Voice of Delhi NCR