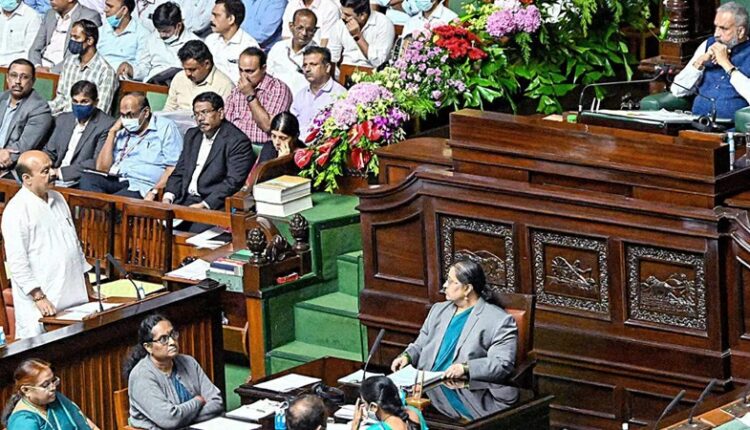 Anti-conversion bill passed in Karnataka Assembly
Ten News Network
Karnataka, Sept 2st, 2022: Despite much opposition by different parties, the controversial anti-conversion bill was passed in Karntaka's Upper House on Wednesday.
The anti-conversion bill also known as The Protection of Right to Freedom of Religion Bill prohibits conversion from one religion to another by misrepresentation, force, fraud, or marriage.
It was originally proposed in 2021 and later passed onto the Legislative Assembly.
The bill was not bought before the Council till now since BJP lacked majority in the house.
Parties including Congress and Janta Dal Secular opposed the bill and argued that it would infringe on the freedom of religion granted by the Constitution.
The bill was tabled in the Council today, after the BJP achieved majority following the MLC elections.
The bill, piloted by Home Minister Araga Jnanendra prohibits "unlawful" religious conversion. Under the new law, unlawful conversion will be deemed when it is through misrepresentation, force, undue influence, coercion, allurement or any fraudulent means.
Those violating the law will get a jail term of three to five years and be fined ₹25,000. In case of conversion of a minor, the punishment may extend up to ten years and the fine will be ₹ 50,000.
Similar laws have been passed by Madhya Pradesh, Haryana and Himachal Pradesh assemblies as well. Earlier, Odisha, Chhattisgarh and Gujarat had also passed similar laws.