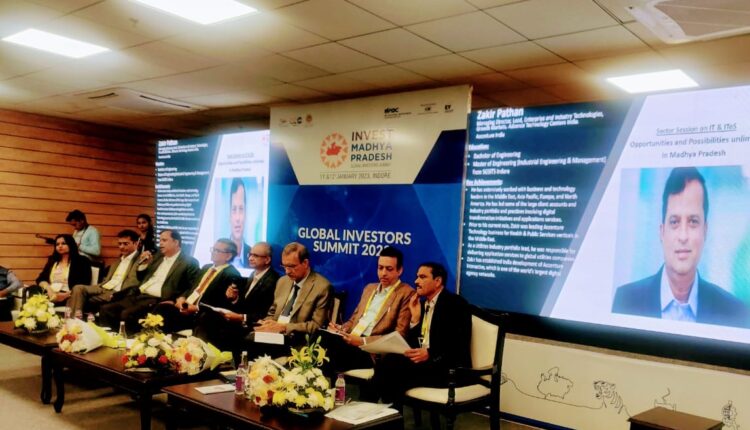 Anurag Awasthi, Vice President, IESA featured as a speaker at Madhya Pradesh Global Investor Summit 2023

January 13th: Anurag Awasthi, Vice President, India Electronics and Semiconductor Association (IESA), India's leading industry association for Semiconductor and ESDM (Electronics System Design and Manufacturing) sector, represented the premier industry association at the Global Investors Summit 2023 at Indore. He was featured as a panel speaker in the IT/ITeS & ESDM sectoral session held on 11th January as a part of the event.
The session was curated and conceptualized by MPSEDC. He spoke on semiconductor policies, pathbreaking government initiatives, and overall metrics of readiness of states in this space. He reiterated IESA's position as a repository of expertise and knowledge in this domain, various initiatives by the association in this space, and research reports are taken out periodically by the Industry body.  MP as a state, poised for unprecedented growth and a vibrant ecosystem was discussed in the session which was a melting pot of Industry, Academia, Government, and entrepreneurs from India and abroad.
The Global Investor Summit was organized by the Government of India in partnership with the State Government of Madhya Pradesh (GoMP) on 11th-12th January 2023 at Indore. The two-day event highlighted the state of Madhya Pradesh as a land of opportunities and possibilities for different industrial sectors. The summit concluded with a remarkable number of B2B & B2G meetings, Vendor Development Programs, One-to-One meetings, and much more.