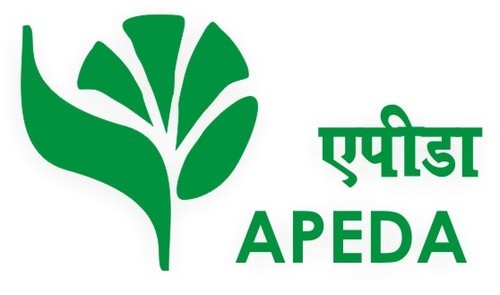 APEDA to showcase India's potential as Organic Food hub at BIOFACH India, 2018
Ten News Network
New Delhi, October 23rd 2018: The demand for Indian organic food products is on constant increase world wide as India exported organic products worth USD 515 million in Financial year 2017-18, from USD 370 million in Financial year 2016-17.Registering an increase of 39 per cent . The total volume of export during 2017-18 was 4.58 lakh Metric Tonne .
The organic food export realization was around INR 3453 crore (515 million USD). Organic products are exported to countries such as USA, European Union, Canada, Switzerland, Australia, Israel, South Korea, Vietnam, New Zealand, Japan etc.
"The major demands under the organic product category are for Oil seeds, Cereals & Millets, Sugar, Fruit juice concentrates, Tea, Spices, Pulses, Dry fruits, Medicinal plant products etc. Though USA, European Union member countries and Canada were the biggest buyers of organic products, many new countries like Israel, Vietnam, Mexico are also taking interest recently. The equivalency granted by European Commission and Switzerland for unprocessed plant products and the conformity assessment granted by USDA has played pivotal role in increased export to these countries," said Dr Tarun Bajaj, General Manager. Agricultural and Processed Food Products Export Development Authority or APEDA.
"India is also negotiating with Canada, South Korea, Taiwan and Japan for equivalency with NPOP. In addition the traceability system, Tracenet established by APEDA for certification and export of organic products also helps India to maintain the credibility and traceability of certified products." said Dr Tarun Bajaj,
 "The demand for organic Agri products produced is on constant increase world wide as Organic products are grown under a system of agriculture close to nature without the use of chemical fertilizers and pesticides. Under National Programme for Organic Production, area under organic certification during 2017-18 was 3.56 million Hectare. This includes 1.78 million hectare(50%) cultivable area and another 1.78 million Hectare (50%) for wild harvest collection." said Dr Bajaj.
"Among all the states, Madhya Pradesh has covered largest area under organic certification followed by Rajasthan, Maharashtra and Uttar Pradesh. During 2016, Sikkim had achieved a remarkable distinction of converting its entire cultivable land (more than 76000 ha) under organic certification" he said.
"To further boost Indian organic farm products exports (APEDA) a statutory body under Ministry of Commerce, Government of India  will be showcasing India's strength as major hub for organic food products, ingredients, commodities and processed food at the Three day Biofach India 2018, India's leading trade fair for organic food to be held in New Delhi from October 25-27, 2018 at Hall No. 7, Pragati Maidan", said Dr Bajaj
Biofach India 2018, the largest event of organic agriculture and organic food sector of India having the presence of entire organic agriculture and food fraternity from across the country is being organized jointly by the NurnbergMesse India and Agricultural Processed Food Products Export Development Authority (APEDA).
"More than 500 delegates  comprising of Exporters, processors, retail chain industry, certification bodies and producers from India and abroad will be participating in the Biofach 2018, the trade Fair-cum-Exhibition to discuss and have first hand feel of the Indian organic products including tea, spices, honey, basmati rice, coffee, cereals, dry fruits, vegetables, processed foods and medicinal plant products" said Dr Bajaj
"The major highlight of the Biofach 2018 will be setting up of an Organic Theme Pavilion by APEDA having direct display of items and to provide direct business opportunity to India organic food product producers with visiting international buyers through B2B and B2S meets. APEDA is inviting and sponsoring more than 40 buyers from important importing countries for direct market linkages of producers with international trade", he Said
"Entire organic agriculture fraternity comprising of organic products exporters, retailers, traders, processors, ICS management bodies, Certification Bodies and certified organic farmer groups will be present at the Three day event showcasing wide variety of organic products being produced under National Programme for Organic Production  (NPOP) under  APEDA", he added