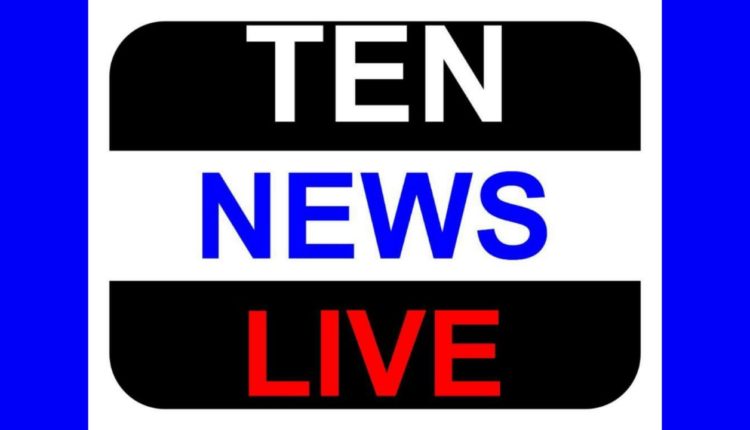 'Art of Life' a book on Bhagwad Gita launched by Honorable Dr. Karan Singh

The book has been published by Rupa Publications India & written by the prominent author J.S Mishra
New Delhi, November 29, 2013: 'Art of Life: Timeless wisdom from The Gita', is a painstaking effort to
easily understand and convey the true message of The Bhagwad Gita, keeping in view the propensities
and cultural inclinations of the common man as is relevant in the contemporary world. The book 'Art of
Life': Timeless wisdom from the Gita was unveiled by the chief guest Dr. Karan Singh – the Honorable
member of India's Upper House of Parliament, the Rajya Sabha & President ICCR along with Dr. Ashok
K. Chauhan, Founder – President–Amity Group of Institutions and author J S Mishra, a civil engineer
from IIT Roorkee and an Indian Administrative service officer today at Amity University Auditorium,
Sector 125, Noida.
The event was attended by prominent ministers and bureaucrats from Uttar Pradesh Government
& Government of India, business houses, professors, intelligentsia of NCR and other regions. More
than 500 renowned people gathered at the occasion. Art of Life book has been published by Rupa
Publications. The mix of carefully selected one hundred and twenty-five shlokas throws light on the
sacred words spoken by Lord Krishna and attempts to relate their essence with the life of the modern
man. Art of Life – Timeless Wisdom from the Gita' is intended for such people who find it difficult to
study the original text and its commentaries. Study of these 125 shlokas will give a very good grasp of
the Bhagwad-Gita.
On Unveiling the book, Author J.S Mishra opined "In today's world of cut throat competition with
growing stress and diminishing communication, when people from all sections of society strive to prove
themselves in their respective work areas they seek solace in words of wisdom. So 'Art of Life', with
meticulous analysis of select shlokas, attempts to relieve to the miseries of modern men with modern
problems."
He further added, in particular this book "Art of Life: Timeless Wisdom from the Gita" is an effort to
transmit the vast discourse of Gita in a concise form to the reader in simple words. With this book a
reader can easily understand the philosophy & ethos of Gita.
The chief guest at the occasion, Hon'ble M.P (Rajya Sabha) & President ICCR, Dr. Karan Singh stated
"I am very delighted to be a part of this involvement, the key attraction of the Gita is that it provides a
clear road map to a meaningful life. It is the most effective lighthouse to provide guidance to resolve
inner conflicts. I personally believe Gita is one of the most renowned scriptures in the world, being
available in almost all the languages of the world. Gita alone should be sung, heard, recited, studied,
taught, pondered & assimilated properly and well. We all must promote the spiritual belongingness
and participate in the countless blessings of Gita".
Dr. Ashok K. Chauhan, Founder – President– Amity Group of Institutions said "The main aim of this
effort- 'Art of Life, Timeless Wisdom from the Gita' is to make a simplified presentation of the content of
Gita, and bring it within a small compass so as to enable, the young generation and others interested, to
understand it properly and use its teachings in their day to day life".
Notes to the Editor
About the Author:
A civil engineer from IIT Roorkee and an Indian Administrative service officer, Mr. J. S. Mishra has
published five collections of Hindi poems-Yeh Dhoop Chanv, Yeh Aakarshan; Ho Himalaya Naya, Ab Ho
Ganga Nayi; Chand Sirhane rakh; Banh Kholo, Udo Mukta Aakash Mein and Bas Yehi Swapana, Bas Yehi
Lagan and four widely acclaimed books-A Quest for Dream Cities; Mahakumbh: The Greatest Show on
Earth; Happiness is a Choice: Choose to Be happy and 24X7 Anand Hi Anand. He has lent lyrics from
his collection of poetry to legendary singers like Asha Bhonsle, Hariharan and Roop Kumar Rathore for
music Album 'Chaand ke sath', to Rashid Khan, Hariharan and Alka Yagnik for music Album 'Rajnigandha'
and music Album 'Aman ki Asha-2'. This Album contains two of his songs out of total nine songs.
He has received numerous state honours, citations and certificates for his meritorious and scholarly
achievements including 'State Award for Outstanding Performance' as Managing Director, U.P. Fisheries
Development Corporation Ltd, 'Public Service Excellence Award', 2001 By AIMA (All India Management
Association), New Delhi for successful and incident-free conduct of Mahakumbh, 2001 at Allahabad, 'Jai
Shankar Prasad Award' By Uttar Pradesh Sahitya Sansthan, Lucknow, Govt. Of Uttar Pradesh in January
2010 for Anthology of Hindi Poems 'Banh Kholo, Udo Mukt Aakash Mein', Published by Prabhat
Prakashan, New Delhi, 'Prakrati Ratna Award' By Prakrati 'The Nature' an ISO 9001-2000 certified
organization dedicated to society.