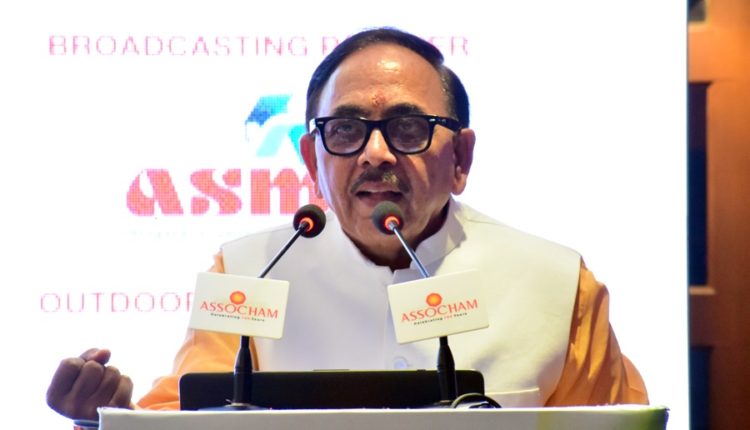 ASSOCHAM can consolidate FDI in skill development, says Union Minister Dr M.N Pandey
Saurabh Kumar/Lokesh Goswami Tennews New Delhi :
New Delhi : 13th Higher Education, Skill and Livelihood Conclave 2020, one of most-awaited educational conference by Associated Chambers of Commerce and Industry of India (ASSOCHAM), concluded on 26 Febuary with a Keynote address and award presentation by Mahendra Nath Pandey, Minister of Skill Development and Enterpreneurship, Govt of India.
While addressing the conclave, union minister, said, "ASSOCHAM can play a vital role in the coming times to consolidate FDI in skill development in the country.
Praising the organisation, he said, "ASSOCHAM has done an exemplary work and had provided common platform for Educational Institutions & Industry."
He also expressed thanks to PM Modi for the kind of hard work he is doing for the country. "He is the man who wants to compete with the fast growing world and wants to represent his country in evey dimension. He is very serious about skill development and skill that he created a new ministery for this."
Earlier he had an interaction with the delegates from the education industry and had a discussion over the present scenario and how the students can be enrolled in the skill development programs.
Before Pandey's keynote address, ASSOCHAM Chairman (National Council on Education) And MREI President Prashant Bhalla said, "Workforce planning, the dignity of labour and integration of higher education & vocational skills are the need of the hour."