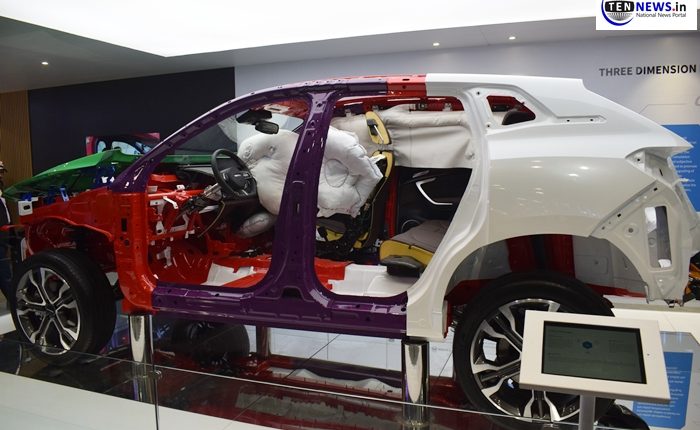 Auto Expo 2020: Special Interaction with Great Wall Motors Marketing Chief
Saurabh Singh / Baidyanath Halder
Greater Noida (10/02/2020) : Great Wall Motors, China's largest SUV manufacturer, has globally premiered its Haval Concept H & announced the India debut of the concept vehicle Vision 2025.
Emphasizing on the theme of 'Intelligent Mobility Redefined', GWM had on display among other models – Haval: H9, F7, F7x, F5 and the GWM EV: iQ & R1. At the GWM pavilion on display was a functional area that had a showcase of Lithium Ion Battery, Haval Intelligent Home, Haval Intelligent Safety Display, and Great Wall Autonomous EV.
While interacting with Ten News, Hardeep Singh Brar, Director (Sales & Marketing) talked about the response that the newly launched Haval is getting and the safety features it has.
He said, "At this 15th edition of the Auto Expo 2020, we had introduced our Global Intelligent SUV Expert brand – HAVAL and we plan to cover the complete range of SUVs which will be the preferred choice of the young, dynamic and new generation consumers of India. People are praising the design, interiors and specially the leather we used in the seats.
In alignment to the development goals of a clean India and "vehicle electrification" advocated by the Indian government, GWM also plans to launch a new energy brand – Great Wall EV. GWM also plans to invest in battery research and development and manufacturing in India to reinforce and accelerate India's Electrification Strategy.
He also explained the safety features of Haval over which the company has focused on. "With the five product advantages, that are: connected, intelligent safety, ultimate comfort, powerful performance, exciting design. Haval has been popular among young consumers since its launch one year ago."
On the question regarding their competitors in Indian market, he said, "No, we are are not in that race, we are having a competition with ourselves and trying to bring improvement in our products.
Over the novel Coronavirus, he said, "People have same excitement for the fare as in earlier years, yes in between they are bit of scared, but we have took pro actions and cancelled the visit of our Chinese officials to deal with it. Indian government has also takes precautionary measures."