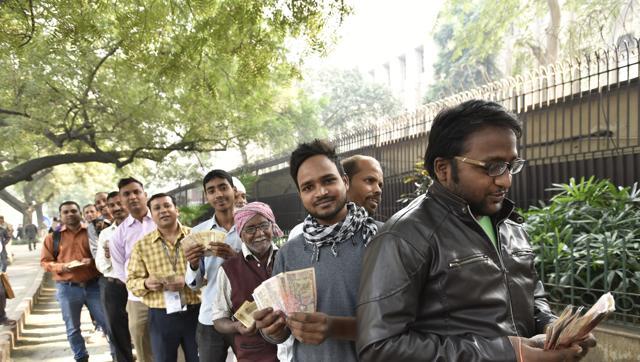 Banks open, hundreds form queues to exchange Rs 500, Rs 1000 notes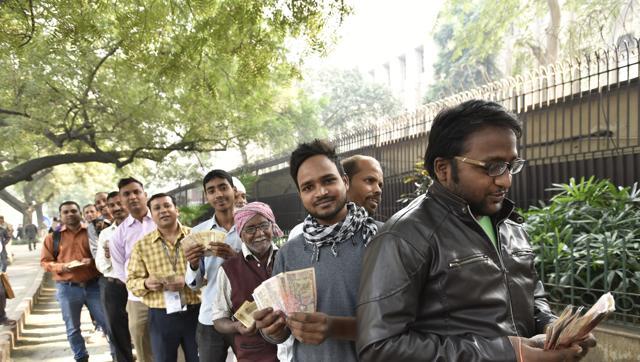 Hitesh Bhagat is worried. The stalky 50 something doesn't want to give up his place in the long queue that has sprung outside the HDFC bank at South Delhi's Greater Kailash-II branch.
He was at the bank even before it opened for business but was beaten to the counter by least 50 people when he got there at 9am.
Similar scenes played out across Delhi and nearby areas on Thursday, the first bank day after the government's surprise move to withdraw 500 and 1,000 rupee banknotes.
"This is madness… what if the Rs 100 notes finish at the bank, I will have to go to another bank, but that, too will have a long queue… Modi's decision is good, but it is also troublesome," said Bhagat.
Read: Banks open, Rs 500, Rs 1000 notes banned: The big change in 17 points
He has only three Rs 100 notes on him. But Jugal Kishor, a resident of Shalimar Garden in Uttar Pradesh's Ghaziabad, has a bigger worry.
"I am rushing to the nearby branch. We have to pay the caterer, decorator, tent-house owner and many other people and they don't accept cards. I have cash but the notes are now out of circulation," he said.
Starting Thursday, a person can exchange Rs 4,000 at any bank branch or post office upon producing a valid identity proof.
"The money — Rs 4,000– that I will get in exchange today will hardly suffice. I will have to go to the bank everyday from now. Today, I will deposit all old notes," he said.
Notes of Rs 500 and Rs 1,000 ceased to be legal tenders on Wednesday after Prime Minister Narendra Modi on Tuesday announced the decision to withdraw the high-value notes that will be replaced by new Rs 500 and Rs 2,000 notes.