Best Weekend Gateway's from Delhi for this monsoon season
New Delhi: Monsoon is round the corner in the city and clouds are hovering over it. The drops of water bringing relief to the Delhiites from the humid weather and it are reviving everything to life.
However, monsoons is almost a nightmare in for the locals in the city with humid weather, incessant traffic jams, water logging on the roads and streets and so on. But it's not really as bad as it sounds because there are numerous idyllic monsoon destinations near Delhi that you can visit. So, here are most amazing tourist places near Delhi in monsoon that'll make you fall in love with the rain:
Okhla Bird Sanctuary – 15 KM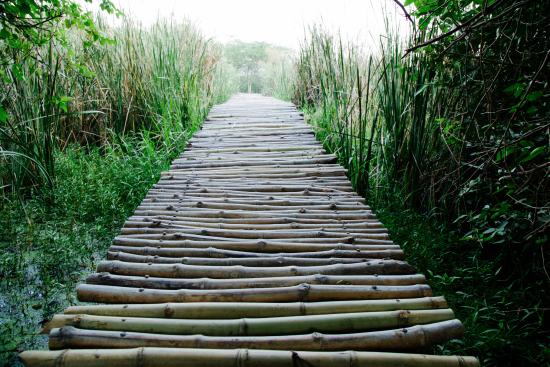 The beauty of Okhla bird sanctuary is taken to a whole different level while it starts to rain. Located on the Okhla barrage over the Yamuna river, it is definitely one of the best places to visit in Delhi in monsoon.
Things to do in Okhla bird sanctuary in monsoon:
A photographer's paradise, Okhla Bird sanctuary offers numerous opportunities for them to create their next masterpiece while the environs of the place are washed up and refreshing.
Manesar – 43 KM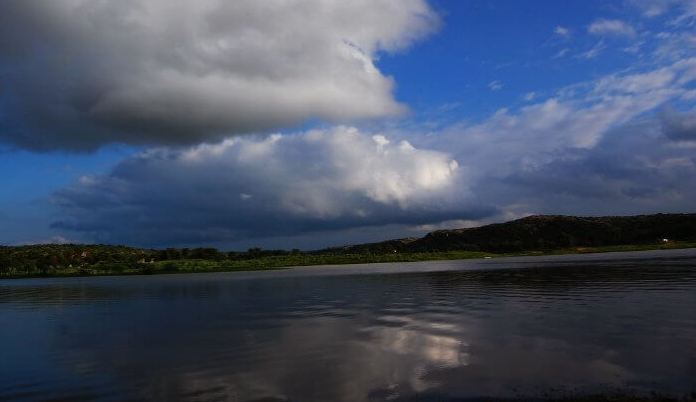 Manesar lies in Gurgaon district of Haryana and is a fast growing industrial town. With lush green landscapes and placid lakes with colourful migratory birds flying in and out, it's one of the most sought-after places to visit near Delhi in monsoon.
Things to do in monsoon in Manesar:
Go for boating trip at the Damdama Lake, watch birds at Sohna or just laze at one of the finest resort of Manesar.
Sultanpur Bird Sanctuary – 45 KM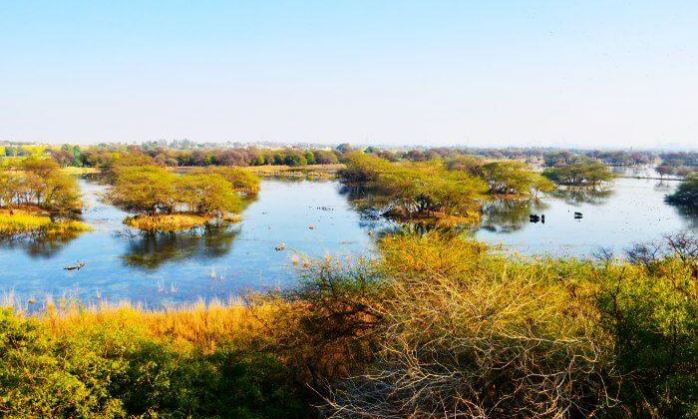 Another bird sanctuary located in the outskirt of the city, Sultanpur Bird Sanctuary is one of the best places to visit in Delhi in monsoon.
Things to do in Sultanpur in monsoon:
Catch the birds chirping and enjoying in the downpour in monsoon. Don't forget to pack your best camera and binoculars to get the right picture.
Monsoon Destinations Near Delhi – Within 200 Kms
Neemrana Fort – 117 KM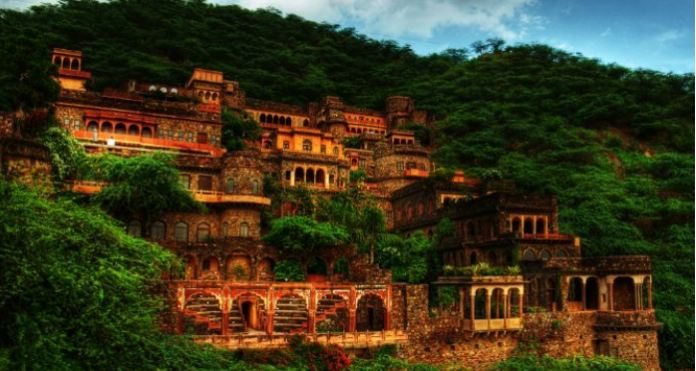 At any given time of the year, Neemrana fort is an ideal place to visit and is definitely one of the best places to visit around Delhi in monsoon. During rains, the fort and its lush green surrounding look extremely pristine and beautiful.
Things to do in monsoon in Neemrana:
What's better than to take a dip in the pool while it's raining? If you fancy a massage, the spa at the heritage hotel offers world-class experience. Take a royal drive in one of the vintage cars or you could also try out zip lining by Flying Foxes. All these experiences absolutely make Neemrana one of the must-go-to monsoon destinations near Delhi.
Bharatpur – 198 KM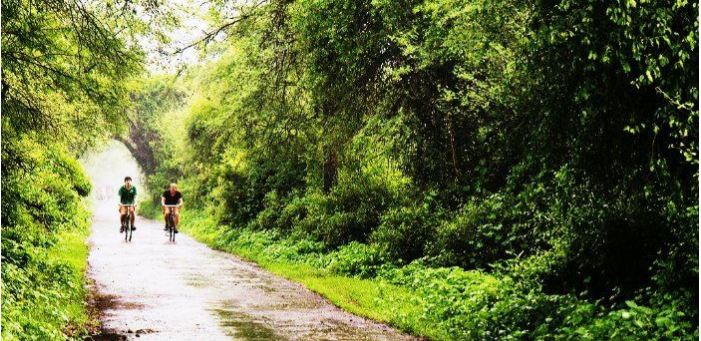 Bharatpur is one of the most amazing places to visit near Delhi in monsoon for nature lovers. The place is famous for the UNESCO listed Keoladeo Ghana National Park that is home to hundreds of species of birds. There are also few archaic structures that are worth visiting.
Things to do in Bharatpur in monsoon:
Take a cycle ride in Bharatpur bird sanctuary and enjoy verdant trails with exotic birds chirping from deep within the woods. Check in at a resort near the national park for a better wildlife experience. Visit the temple nearby to spot rare turtles.
Popular Monsoon Destinations Around Delhi – Within 300 km
Agra – 210 KM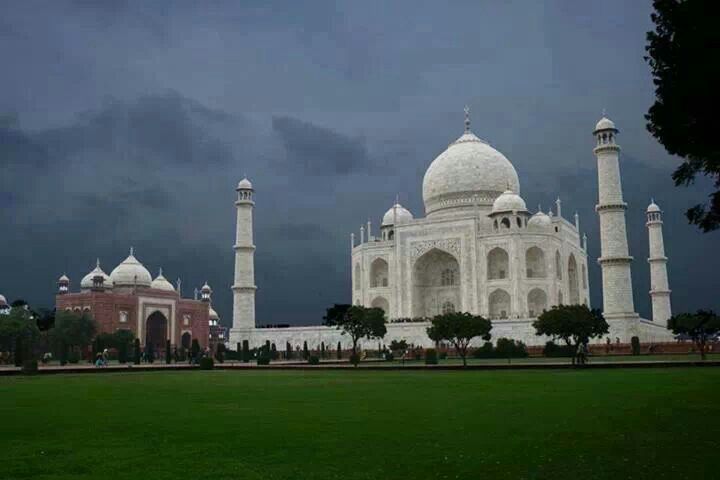 Agra is one of the best places to visit around Delhi in monsoon. If you want to avoid the nasty crowd that arrives during the winter months or the scorching heat during summers, there is no better time to visit Agra than while the skies are dark and the wind is cool.
Things to do in Agra during monsoon:
Visit the Taj, of course, because it's enchanting splendour never fails to enthral, no matter what time of the year it is. There are also other historical edifices to marvel at built by the same extravagant Mughals that are worth visiting. With a number of amazing resorts, it is also a great weekend getaways from Delhi in monsoon.
Corbett National Park – 230 KM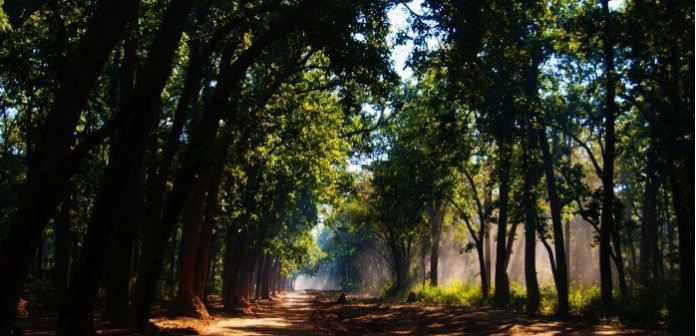 Corbett National Park may not be the best place to visit during summers but in the rainy days when the entire forest is washed up and pristine, it's an amazing experience to be there. The rich flora and fauna, refreshing environments and beautiful resorts make it one of the best weekend getaways from Delhi in monsoon.
Things to do in Corbett National Park in monsoons:
Take a Jeep Safari in the Jhirana and the Sitabani zones of Jim Corbett National Park and witness the exotic wildlife