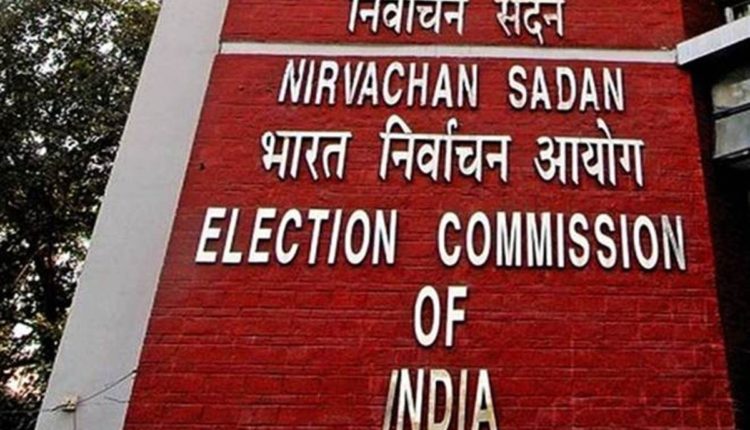 Biennial Election to the Karnataka Legislative Council by the members of Legislative Assembly (MLAs)
Ten News Network
The term of 07 members of Karnataka Legislative Council elected by the members of respective Legislative Assembly (MLAs) is expiring on 30.06.2020. Details are given as under: –
S.No.

Name of the Member

       Date of Retirement

1.

Naseer Ahmed

30.06.2020

2.

Jayamma

3.

M.C. Venugopal

4.

N.S. Bose Raju

5.

H.M. Revanna

6.

T.A. Sharavana

7.

D.U. Mallikarjuna
The Commission, after receiving inputs from CEO, Karnataka has decided that above mentioned biennial elections to the Karnataka Legislative Council by members of Legislative Assembly be held in accordance with the following programme:
S. No.
                              Events
                         Dates

Issue of Notification
11th June, 2020 (Thursday)

Last Date of making nominations

18th June, 2020 (Thursday)

Scrutiny of nominations
19th June, 2020 (Friday)

Last date for withdrawal of candidatures

22nd June, 2020 (Monday)

Date of Poll
29th June, 2020 (Monday)

Hours of Poll
09:00 am to 04:00 pm

Counting of Votes
29th June, 2020 (Monday) at 05:00 pm

Date before which election shall be completed

30th June, 2020 (Tuesday)
Adequate measures for close monitoring of the election process by appointing observers shall be taken to ensure free and fair election.
Commission has also directed the Chief Secretary of the State to depute a senior officer from the State to ensure that the extant instructions regarding COVID-19 containment measures are complied with while making arrangements for conducting the elections.