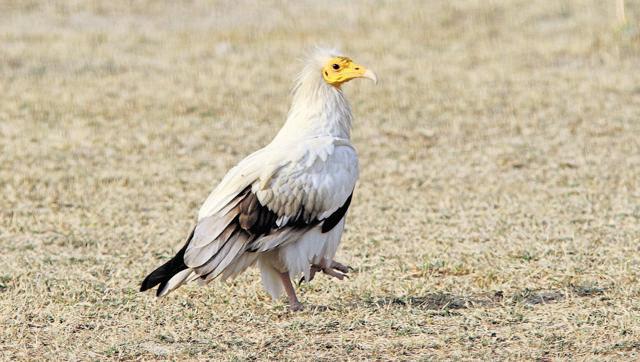 Birders hopeful after vultures spotted in the Aravallis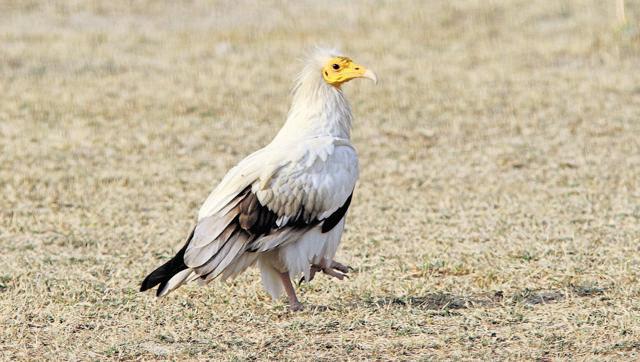 Environmentalists and birdwatchers have sighted several endangered species of vultures in the Aravallis in the past few days.
One such sighting — of the endangered Egyptian vulture — was recorded last week in the Ghata area of the Aravallis, along the Gurgaon-Faridabad highway, near the Mangar Bani sacred grove. "We have spotted three young and two adult Egyptian vultures, also known as the Neophron percnopterus. The adult birds were busy teaching the little ones to fly," said MD Sinha, conservator of forest, Gurgaon.
Last year, Himalayan griffon, the white-rumped vulture, and the long-billed vulture were also sighted in the region. These discoveries clearly show that the region should be protected.
These vultures breed in the temperate regions and migrate to the south each year. Presence of scavengers like the vulture signifies the importance of the area as a healthy ecosystem, a birdwatcher said.
In the 1990s, the number of vulture species suddenly declined after they consumed carcasses of cattle injected with Diclofenac, a drug that is considered to be fatal for vultures.
"Diclofenac is a common anti-inflammatory drug administered to livestock. When vultures fed on cattle carcasses, it resulted in them being poisoned. The discovery of Egyptian vultures in the Aravallis is an important one," said a senior forest department official.
Around three months ago, Haryana chief minister Manohar Lal Khattar had released vultures, which were bred by the forest department, into the wild. "We are running the Jatayu Conservation Programme near Pinjore to protect these endangered species," Sinha said.
However, birdwatchers and experts said people are still using Diclofenac, which was banned in 2006, to treat cattle. There is an urgent need to enforce stringent measures to protect the birds, a birdwatcher said.
Director of Bombay Natural History Society Vishnu Prakash said, "The only solution is to implement the diclofenac ban. We have lost 99% of the vulture species. We can still conserve their habitat and protect them. We had investigated the decline in the numbers and had also tried to treat the sick birds. The drug is still in use and it should be noted that the birds can become extinct in the next 10 years if appropriate action is not taken."