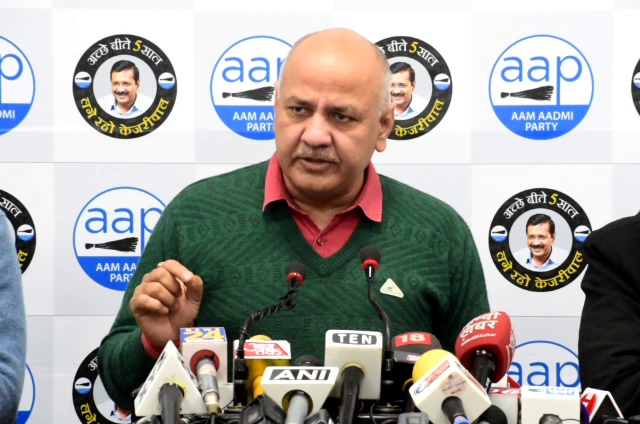 BJP against our free schemes even when Inflation is touching 7.1%: Manish Sisodia
Saurabh Kumar/Lokesh Goswami Tennews New Delhi :
New Delhi : Aam Aadmi Party leader Manish Sisodia on Saturday attacked BJP referring to the data of National Statistical Office (NSO) which claims that inflation rate has gone to 7.1 percent from 2.1 percent in last one year. Vegetables price has witnessed a hike of 65 ℅ and in this situation when AAP government is trying to give relief to the people with their free schemes, the BJP puts forward an objection.
He said the BJP has insulted the people of Delhi by calling them "freeloaders" and said BJP is against the city government's free schemes to the people. He also urged people to listen to the BJP leaders carefully.
"Elections are coming, listen to the statements of these leaders. They are calling you freeloaders. Voting for them means, higher price for education, electricity and bus rides. People should be very careful."
Manish Sisodia told the media that the BJP should apologise to the people of Delhi for calling them "freeloader". He said it is the duty of every government to serve the people.
"People are paying taxes and the money from that are used for development. Getting free service from the government does not mean people are on sale. The BJP have been against our free schemes," Manish Sisodia added further