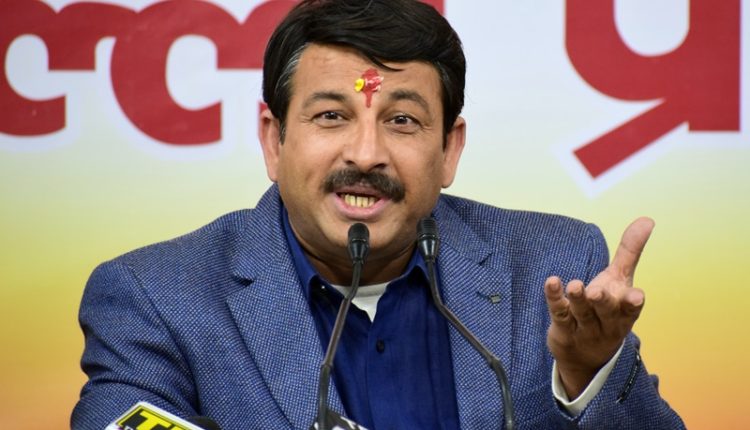 BJP MP Manoj Tiwari talks about Congress involvement in AugWest scam
Shaihzad Abid (Photo/Video) By Lokesh Goswami Ten News Delhi :

New Delhi: Today, during a press conference at BJP state office in New Delhi, BJP Parliamentarian, Manoj Tiwari threw light on the of UPA's alleged involvement in
Augusta Westland VVIP Chopper Scam.

Tiwari said that the scam case was filed in Italy where it was challenged in the country's courts, he also talked about the
Christian Micheal's — a key accused in VVIP Chopper scam — role.
The BJP MP said that Italy's court judgement have Sonia Gandhi's name mentioned four times as
"Signora Gandhi" (Signora refers to Shrimati in the Hindi language) and Rahul Gandhi as "Son of Italian Lady", "big man" and "R".
He also said that during UPA's regime, the scam case was diminished. The actor turned politician also discussed the Herald Scam.
According to him, Sonia Gandhi & Rahul Gandhi are the major accused of the scam.