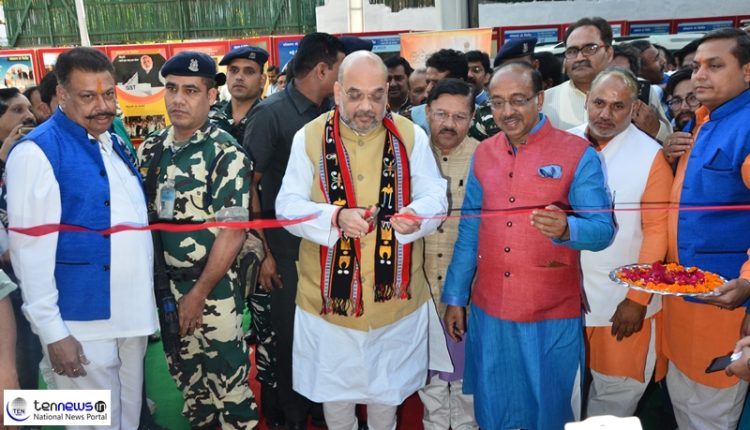 New Delhi: National President of Bharatiya Janata Party Amit Shah inaugurated 'Namo Yojana Kendra' at the house of Union Minister Vijay Goel in Delhi on Monday. On this occasion, he greeted the workers on the historic victory of BJP in the North-Eastern states. Also said that they should keep doing their hard work.
Amit Shah said that in the states where there was no hope, there will a BJP government, we won there. Shah said that some people tell me that this is the golden age of the party. But I believe that this is not the case now. Shah said, "Only after the victory in Kerala, Karnataka, Odisha and West Bengal will be the golden age of BJP." He said that unless this happens, the BJP workers have no right to rest.

Speaking about the 'Namo Yojana Kendra' Shah said, "All Bharatiya Janata Party workers and all the social organizations of India are requested to bring Namo Yojana Center to all the houses of India. NaMo Yojana Kendra is a one of a kind facilitation centre where the general public would get first-hand information about various Central government schemes."
"BJP under the dynamic leadership of PM Shri Narendra Modi has always stressed on the mantra of Sabka Saath Sabka Vikas and the NaMo Yojana Kendra would be yet another step in this regard", added Shah.