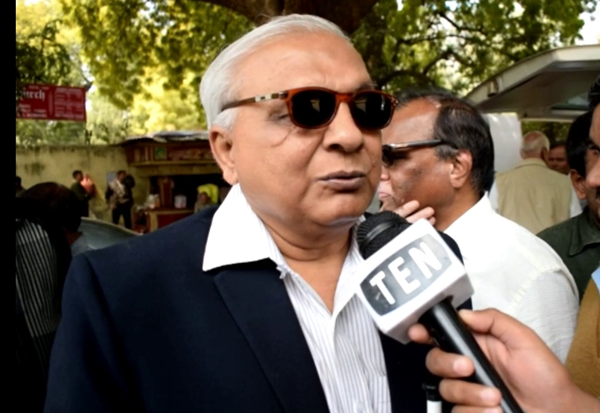 New Delhi: (16/03/2019) On March, Hundreds of "Blinds" hailing from Delhi and it's adjoining areas gathered at Jantar Mantar to Commemorate the day "15 March 1980".
According to blinds gathered at the peaceful protest, "on March 15, 1980, the bilnds were charged with lathis by the police at Jantar Mantar in which most of the blinds got heavy injuries and blood losses."
Today, blinds gathered to remember the day of their struggle and to remember the people who fight for their rights.
The blinds were accompanied by family members and also get the support of Delhi Police personnels while expressing their homage.
As the blinds were not able to see, they staged a small and peaceful protest to show their strength.
Blinds lied down on thier kness and kissed the road of Jantar Mantar where the blood of their people were fell down around 39 years back.
When Ten News asked them about the support of Modi Government, they said, "the Government has supported us through various schemes, in this Government our voice are listened, all this is just because of the love of our Prime Minster towards our "Blind Community".
When asked about 2019 Elections, they said, "we can't say anything on behalf of our community, every single person has their own choice, whom they feel suitable they will vote."