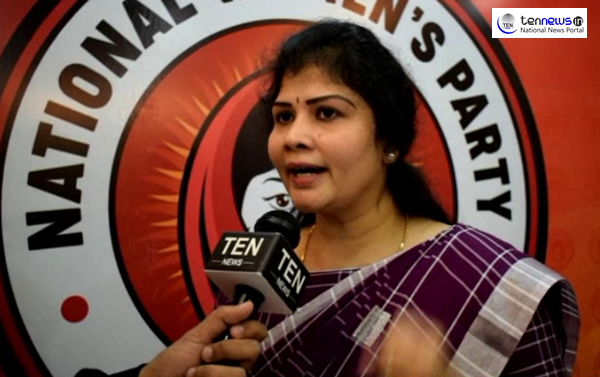 New Delhi: The first-ever National level Indian political party dedicated to women, was launched on Tuesday in National Capital. Heading the newly formed National Women's Party (NWP) is 36 years old qualified Doctor, veteran social activist & feminist Swetha Shetty, who declared that this was a historic step in a mission to guarantee equal representation of women In the Indian Parliament.
She said that her party's goal is to represent Women particularly the underprivileged who have suffered at the hands of system. Those who have run from office to office in expectation of some help to make their lives better and got nothing. and those who suffered from domestic abuse or are struggling against the social establishment.
Speaking to Ten News at the Party launch, Dr. Swetha said, "The actual ground work for National Women Party began in 2012. The motive behind formation of National Women Party is to get 50% reservation for women candidates in Lok Sabha Election. Even in 2018 women rights are avoided easily and there is so much crime against women and no significant reformations are being considered."
She further said, "The party will attempt to eradicate the present challenges as there is need for women participants who understand the subject more delicately. Women empowerment will be a fair play to persistent paradoxes of our times."
"The party will be formulated with the vision to work towards creating an environment free of gender biasness where women stand equal rights at administration level be it community, society or at Workplace," added Dr. Shwetha.