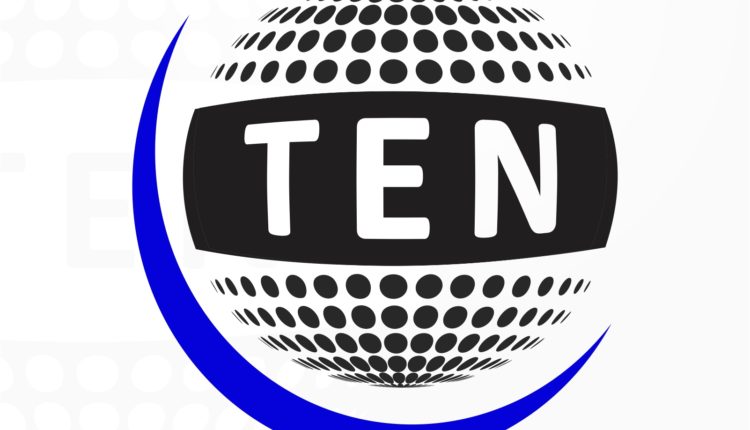 BROADCAST JOURNALISM – A NEW PATHWAY FOR A SUCCESSFUL CAREE – BY MANISHA SHARMA. HIMC
Broadcast journalism is a very exciting and rewarding career which has emerged as one of the most preferred career options. News reporting through radio and television (electronic means) rather than publication in newspapers is termed as broadcast journalism. From world news to local area news reporting involves everything. Broadcasting defines any audio or visual programming that is disseminated to a large number of radio or television receivers. This career profile focuses on opportunities in radio and television news production and stations. Manisha Sharma- senior faculty of *HERITAGE INSTITUTE OF MANAGEMENT AND COMMUNICATION* says that "broadcasting is a lot like other entertainment sectors. Creative minds and talent keep the audience tuned in. The success of broadcasting channels depends on its ability to entertain its audience, satisfy its audience's and provide the full fledged and truthful information to them. Today we are in a need of young driven students who are creative by mind and are
enthusiastic for real news". People with realistic goals, can find creative and engaging careers in broadcasting. Not everyone in the business gets the chance to interview the president, but many more are satisfied by the opportunities to speak with local political figures, produce new programs and commercials.
*Students with a broadcasting journalism degree and types of jobs available after the degree*: Students enrolling in a program in broadcast journalism update public on various types of news. A broadcast journalist is prepared to enter the world of producing & recording at a news station or organizations such as public relations firm, advertising agencies and publishing houses. They can work as a production assistant, audio engineer, producer, research director, anchor, and reporter. Students aspiring to be news editors and directors can also select this major.
*Broadcast Journalist*
*Job description:* Broadcast journalists' research, investigate and present news and current affairs for television, radio and the internet. Their aim is to present information in a fair, balanced and accurate way through news bulletins, documentaries and other factual programmes. Your work could include:
· following story 'leads', or generating story ideas
· researching stories, using sources such as the internet, archives and databases
· visiting locations and deciding on the best way of presenting a story
· writing scripts, website or social media content
· preparing interview questions and conducting live and pre-recorded interviews
· presenting in TV or radio studios or on location, and recording voiceovers for recorded material
· asking questions at briefings and press conferences
· directing a small camera/sound crew, or possibly operating recording equipment yourself
· editing stories to fit scheduled timings
· deciding on the best running order for bulletins
· Making changes to bulletins as new stories break.
You could also work as a critic, for example producing book, food or programme reviews.
In many jobs you would be part of a production team. This could include other journalists, researchers, editors, broadcast assistants and producers. In small commercial radio stations you might run a newsroom single-handed.
*Learning in broadcast journalism:* The coursework includes subject areas such as news anchoring and presentation, TV production, Hindi language for media, proper conduct of interviews, writing of scripts, editing of video and audio. During the program, students can choose to perform on campus and off campus internships to gain practical knowledge of the experience.
*Requirements: *Talent drives the broadcasting industry and talent is to attract an audience and do whatever it takes to keep it tuned in. To start with this career formal education does matter. Getting a degree in communications or journalism from a university, or a broadcasting associate's degree from a technical school, can provide that crucial level of base skills needed just to land an interview. This is especially true for people interested in pursuing news-related careers within broadcasting, where a strong journalism background is the norm. Criteria to apply for
this course is 10+2 and after graduation students can apply for PG Diploma in same.
*Colleges for Broadcast Journalism course:*
*1: HERITAGE INSTITUTE OF MANAGEMENT AND COMMUNICATION*
* NEW DELHI*
*www.himcom.in* <//www.himcom.in/>
*2: EPITOME COLLEGE*
* GUWAHATI*
*www.epitomegroup.in* <//www.epitomegroup.in/>
*3: PRAN'S MEDIA*
* NOIDA*
*www.prans.in* <//www.prans.in/>
*4: SCHOOL OF BROADCASTING AND COMMUNICATION*
* MUMBAI*
*www.sbc.ac.in* <//www.sbc.ac.in/>
*5: AAFT SCHOOL OF MASS COMMUNICATION AND JOURNALISM*
* DELHI*
*www.aaft.com* <//www.aaft.com/>