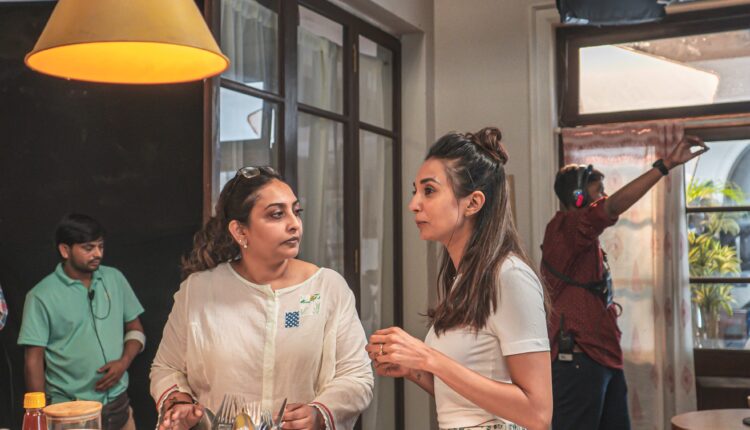 Celebrating Women's Day Every day: Potluck's Rajshree Ojha
Rajshree Ojha, a visionary woman director, is being recognized for her contributions to the entertainment industry. With a passion for telling stories that resonate with every gender, Rajshree has made a name for herself by creating a series of content that have captured the hearts of audiences around the world.

When the Oscar nominations were announced in January 2023, no women female directors were nominated for Best Director. It took 82 years for the first woman to win the Best Director Oscar (Kathryn Bigelow for The Hurt Locker), 11 more for the second woman to win (Chloé Zhao for Nomadland) and just one more for the third (Jane Campion in 2021, for The Power of the Dog). In 1913, when Dadasaheb Phalke made India's first feature film Raja Harishchandra, the film had an all-male cast. In fact, it had a male actor Anna Salunke essaying the female lead. It was kind of taboo for women to participate in theatre or cinema. Cut to 2023, Rajshree Ojha's latest project, Potluck 2, has become one of the most-watched series on Sony Liv and is a hit with viewers. This season has received critical acclaim for its strong female characters and compelling storyline. The season has been praised for its honest and empowering portrayal of families.
But Rajshree's dedication to telling stories doesn't end there. Throughout her career, she has consistently championed female voices in film, be it Aisha, Chaurahen, or Potluck. She has worked tirelessly to create opportunities for women in the industry. Her commitment to gender equality has been recognized by industry leaders.
"I believe that the stories we tell have the power to shape the world. And I believe that it's my mission to tell stories that empower, challenge stereotypes, and promote diversity and inclusion" says Rajshree.
As we celebrate International Women's Day, let us honor the trailblazing women like Rajshree Ojha who are changing the world through their art.