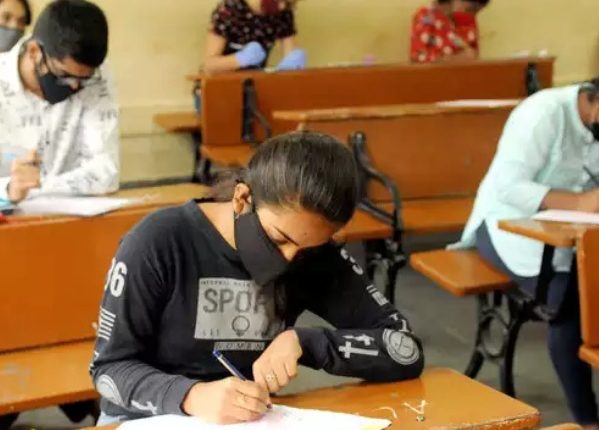 Amid protests by different student organizations and political parties, Centre has reiterated its stance to move ahead with holding NEET and JEE examinations, as per declared schedule.
Meanwhile, on Saturday, six non-BJP states have filed a review petition in the Supreme Court, against conducting examination, amid the pandemic.
Congress has vociferously campaigning for the cause and is strictly against the idea of conducting NEET, JEE at the moment. "Students are our future, we depend on them to build a better India, therefore, if any decision has to be taken regarding their future it is important that it is taken with their concurrence," Congress President Sonia Gandhi said during a digital interaction.
However, government has refuted all these concerns and has said the there are adequate infrastructure to hold NEET and JEE examination, and any further delay may jeopardize the future of millions of students.
"NTA DG told me that 7.5 lakhs out of 8.58 lakhs candidates in JEE have downloaded admit cards. For NEET, over 10 lakhs out of 15.97 lakhs candidates downloaded admit cards in 24 hrs. It shows that students want that exams are held at any cost," Education Minister Ramesh Pokhriyal had said on Thursday.
But jumping into this war of word on the issue, Jharkhand Chief Minister Hemant Soren had said that downloading admit cards doesn't proves any one's interest in sitting for the examination. "They (Centre) said that lakhs of students have downloaded admit cards. I don't understand what kind of argument is this. If this is the case, then if someone has life insurance, does it mean they'll die soon," he said during an AICC video conference.
Meanwhile, The All India Students Association (AISA) has written to all chief ministers, urging them to invoke the State Disaster Management Act to postpone or cancel the NEET JEET examination.
Moreover, on social media students have been protesting in unique ways against conducting the exam. From hunger strike, to protest and releasing rap songs, all antiques have been tried with to persuade the government for conducting the examination.
But, on the other hand, around 100 key academicians have also written a letter to the Prime Minister Narendra Modi, lauding his government's decision to hold the exam.
"It is in the best interest of students and any further delay may be counter-productive for the annual session of different educational courses," they have outlined in their letter.
Over 24 lakh students will take JEE Main and NEET exams this year.