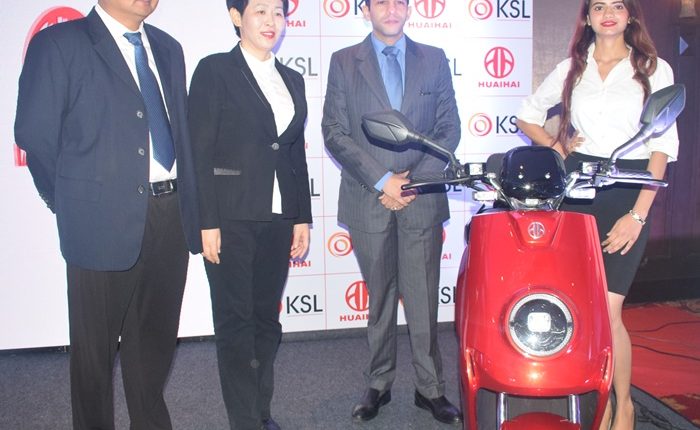 Chinese EV brand Huaihai partners with KSL Cleantech, 10 EVs to be launched in near future under joint veture!
Prerit Chauhan / Rahul Kumar Jha
New Delhi: Government to India has strongly indicated its goals for an electric vehicle-future in India, a long road lies ahead before consumers and manufacturers can fully adapt. Leading to That KSL Cleantech Limited one of the pioneers in renewable energy and electric vehicles in India has entered into a Joint Venture (JV) with the China's EV giant Huaihai Holding Group one of the largest companies in the field of electric mini vehicles.



The Joint venture shall be comprehensive for the Indian market & comprise of product design, development, manufacturing, product innovation, marketing, sales, finance, aftersales service and the supply of critical components for electric vehicles in India. Huaihai KSL will invest up to Rs 200 crore in the near future to set up manufacturing/assembly units in India along with country-wide sales, distribution network, vendor development, channel sales development, marketing and brand building.
The production is slated to begin in 2020 and will be ramped up in phases. Already, KSL Cleantech has an existing assembly unit for these vehicles in Kolkata with the capacity of 10,000 units/months.

The JV will develop technology for a range of electric vehicles including mini, commercial and passenger vehicles and will draw from the latest in electric vehicle technology, apply cost-effective design experience and use intelligent interconnectivity. Huaihai KSL expects to launch up to 10 models in electric two and three wheelers category based on the market response and need, in another next 12 – 36 months in India.
Dhiraj Bhagchandka, Managing Director, KSL Group, notes, said, "The JV shall bring together the strengths of both the companies, harnessing full potential of Huaihai's manufacturing and R&D expertise combined with the experience, resources, knowledge of KSL Cleantech in India."
Cathrine Xing, Director, Huaihai Holding Group & GM for International Business, avers, "Huaihai group has decades of experience & market leadership position in electric two and three wheelers globally. Through our exclusive joint venture with KSL Cleantech, we now plan to leverage our expertise in design & development, sales & service of these vehicles for the Indian market. Huaihai has already ventured in the electric four wheelers category in China & we will also explore this range of vehicles for the Indian market in future."