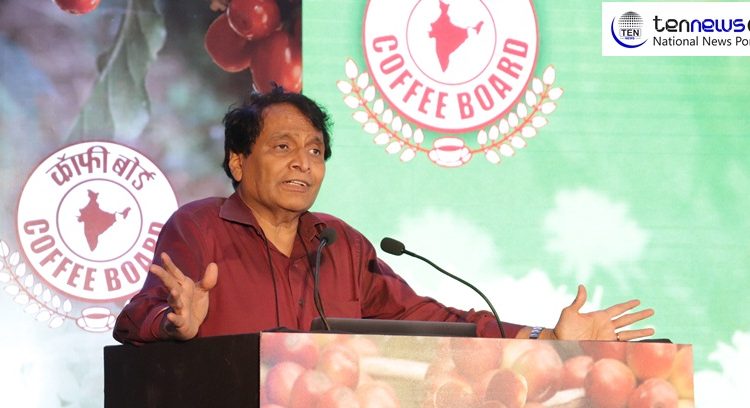 Coffee Board of India to Modernize Coffee Production sector with newfangled tech and innovative apps!
ROHIT SHARMA / PRERIT CHAUHAN
New Delhi :– Coffee Board of India taking key digital initiatives for the technological advancement of the coffee sector took a step towards the inclusion of Data Analytics, Artificial Intelligence, IoT & Block chain in the Sector of coffee.
The Advancement steps are taken by Coffee board to expand the profitability and it also plans to enhance all fragments of the esteem chain in the business. Drone meets coffee farms and farmers, Pilot Mobile App and a lot of new technological advancement by Coffee Board will enhance the whole value chain and increase efficiency.
Speaking on the occasion, Coffee Board secretary Srivatsa Krishna, said,
"The coffee board has taken up a number of initiatives towards ensuring long term sustainable growth of the coffee industry in the country. Coffee Board perceives Coffee as culmination of Art & Science and they are willing to crank this sector up a notch by combining new technology with innovative ideas. With new-fangled tech and innovative apps Coffee Board coffee boards has taken the charge to modernize the coffee production sector in India."
Suresh Prabhu, Minister of Commerce and Industry and Civil Aviation, said,
"Coffee board and coffee research institute must be congratulated to bringing new inventions and technology. India has done a Commendable
job by bringing 2 millions tubs of coffee last year. Horticulture and Agriculture are growing which is very good but still there is challenge of productivity. Growing population means we will not get land for cultivation. So only option left is to get more productivity from the same land."
He further said, "Coffee Board and Coffee Research Institute must be complimented for bringing out new interventions using emerging technologies for the advancement of coffee sector in the country. India has done a Comme job by bringing 2 millions tubs of coffee last year. Horticulture and Agriculture are growing which is very good but still there is challenge of productivity. Growing population means we will not get land for cultivation."