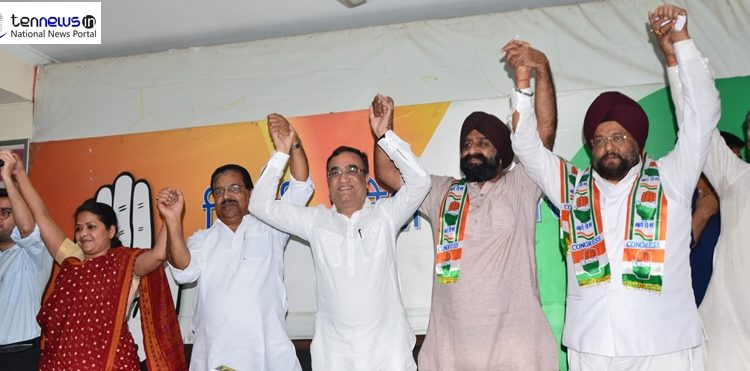 New Delhi: Ahead of General Election 2019, the Congress on Tuesday received a substantial gain as Arvinder Singh Lovely, the son of former Union Home Minister and senior one-time Congress leader Buta Singh and former Congress MLA from Timarpur Surinder Pal Singh Bittoo officially re-joined the grand old party at DPCC office today.

Surinder Pal Singh Bittoo, two-time Congress MLA from Timarpur constituency had joined AAP in November 2017 after a rip with the party, while, former Congress MLA from Deoli, Arvinder Singh Lovely had joined BJP in 2015 after Congress denied ticket to his father during 2014 general election has returned to Congress today.
Delhi Pradesh Congress Committee president, Ajay Maken and AICC in-charge of Delhi, PC Chacko welcomed them and citied 'Ghar Wapsi.'
While speaking in the event, Ajay Maken said that the return of these leaders to the Congress fold will strengthen the party in Delhi. He signed that more senior leaders will join the party soon. "The whole country now needs the Congress party, under the leadership of Shri Rahul Gandhi." He said.
Later, Surinder Pal Singh Bittoo said, "Leaving Congress was a mistake. I heartily apologising for betraying party but now I'm happy to be part of this family again.
Following the conference, Arvinder Singh Lovely also apologized for their mistakes but thanked Congress party for taking him back.