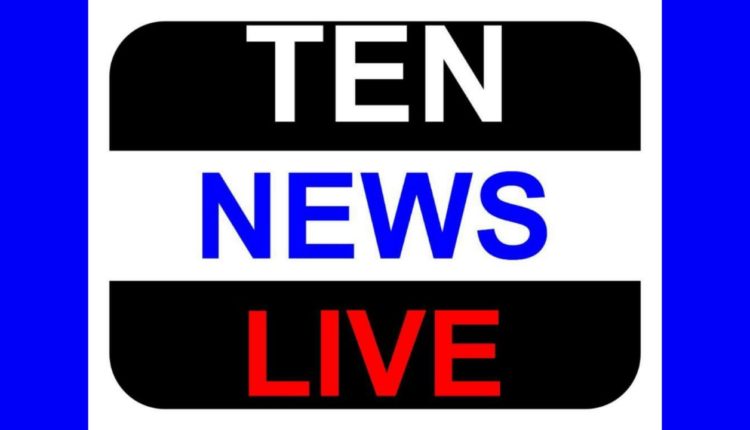 CONGRESS MISRULE BY GOOD GOVERNANCE-DR. HARSH VARDHAN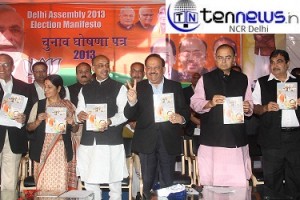 Delhi BJP today released its Election Manifesto for the Assembly Elections-2013. On this occasion, BJP's Chief Ministerial Candidate and Convener of the Manifesto Committee Dr. Harsh Vardhan assured the people of Delhi that after becoming the Chief Minister of Delhi he will end the Congress misrule and provide transparent and accountable Government. Every decision taken by the Government will be put on the website. Power Distribution Companies shall be brought under the purview of RTI. All the houses of Delhi shall be fitted with Solar Power Plant. Priority will be given to providing pucca houses to the poor and ending price rise and corruption. He assured that Hawkers shall be provided free bi-cycles, house wives 12 cooking gas cylinders at concessional rates and security to women.
The Manifesto was released in a jam packed pandal before the media. On this occasion former National President and Pradesh Incharge Nitin Gadkari, Leader of the Opposition in Rajya Sabha Shri Arun Jaitely, Leader of the Opposition in Lok Sabha Smt. Sushma Swaraj, Leader of the Opposition in Delhi Assembly Prof. Vijay Kumar Malhotra, Pradesh President Shri Vijay Goel, former Pradesh President Shri Vijender Gupta, Senior leader Vijay Jolly, Vinay Sahastrabuddhe, Nalin Kohli, Sanjay Kaul, Satish Upadhyay, Vivek Sharma, Harish Khurana, Hans Bhalla etc. were present.
In the Manifesto containing 16 pages, Dr. Harsh Vardhan has promised that he will get full statehood for Delhi after the BJP comes to power at Centre. Police and Land will be under the jurisdiction of Delhi Government so that the capital may develop in a uniform and better way. We shall ensure good governance, justice to all including justice to the riot victims of 1984, setup Price Commission to curb price rise, improve PDS system, introducing competition in power distribution, reduction in power tariff and make Delhi a surplus state in power by encouraging use of alternative sources of power.
Provision for clean drinking water at low rates to every citizen, best sewage system in Delhi, integrated public transport system, public conveniences to all, right to food and education, concession to the students of Delhi in admission to the colleges of DU, world class roads and transport facility, expansion of metro rail, introducing mono rail, provision for parking, sufficient housing, pucca houses to the JJ dwellers, full development of unauthorized colonies, concession to the traders and industrialists, loan at cheap rates to the women entrepreneurs. Besides this employment and skill development facilities to the youth, facilities for sports and entertainment, deployment of additional force for women and senior citizens, all round development of villages, advanced farming on agricultural land, increase in the pension of handicapped, widows, helpless women and senior citizens by rupees 500.
It also includes 24 hour helpline for the security of the people of North East living in Delhi, setting up Minority Welfare and Madarsa Board, welfare of deprived people, insurance for the unorganized workers, health insurance for all the people of Delhi at the premium of Rs. 6 per day, improving the environment, Control of pollution, beautification of Yamuna like Tames and Sabarmati rivers, construction of animal shelters and Gaushalas, encouragement to art and culture, development of Delhi as world class tourist center and making Delhi as the capital of knowledge and culture etc