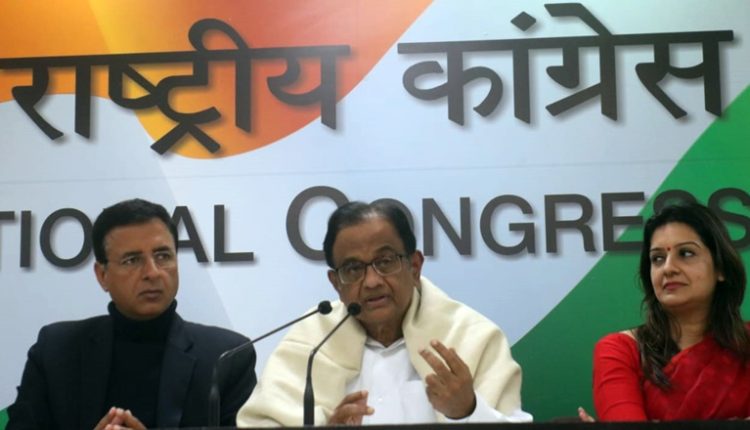 New Delhi: Interim Finance Minister Piyush Goyal announced the budget for 2019-2020 in Parliament today rolling out Various schemes, particularly for the farmers and the middle class.
Where BJP leaders lauded the interim budget, Opposition targeted the ruling government, calling the Budget another election jumla. "All are last gasp announcements by a government whose term will end in 90 days", said Former Finance Minister P Chidambaram.

Addressing the Media today at AICC, Chidambaram said,
"The big takeaway is that the present government has further weakened fiscal stability. For the second year in succession the government has missed the Fiscal Deficit target. The revised estimate shows a slippage from 3.3 per cent to 3.4 per cent. Worse, for 2019-20 too, the government has proposed an FD of 3.4 per cent. The government has thrown the FRBM Act out of the window."
"My one line comment on Budget 2019 is that it was not a Vote on Account but Account of Votes. It is crystal clear that Govt has no hope of returning to power & has acted desperately, recklessly & in violation of constitution," said Chidambaram.
He further said, "This govt didn't say anything about jobs in d budget coz young people in this country will dismiss it as Pakkoranomics.Anything this government knows about jobs in Pakoranomics."
"PM Modi is otherwise very sad most of the days.So at least one hour and 45 minutes let him be happy," added Chidambaram.