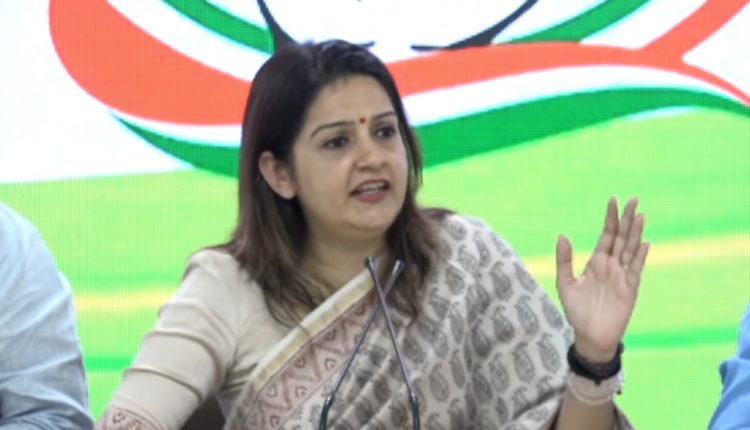 Congress spokesperson Priyanka Chaturvedi accuses Modi, says every BJP initiative is "Pro-rich and anti-poor policies"
VISHAL MALHOTRA/ JITENDER PAL- TEN NEWS

New Delhi : (29/03/2019) Congress spokesperson Priyanka Chaturvedi accused Prime Minister Narendra Modi of quietly squeezing funds meant for the MGNREGA scheme, and said that pro-rich and anti-poor policies of his government created "rampant and unimaginable rural distress" in the past five years.
She also added that PM Modi and his ministers are "mocking" the Congress' NYAY (minimum income guarantee) scheme but have "quietly squeezed" the funds meant for wages under Mahatma Gandhi National Rural Employment Guarantee Act.
Priyanka said the Congress would like to ask the prime minister that while he "spends Rs 5,200 crore for publicity" and "waives loans of suited booted friends", then why can he not live up to the promises he made to the people living in rural areas.
She added that farmers were no better under the present government and that 40 per cent of the area in the country was reeling under drought conditions, "of which 16-17 per cent is under severe conditions".