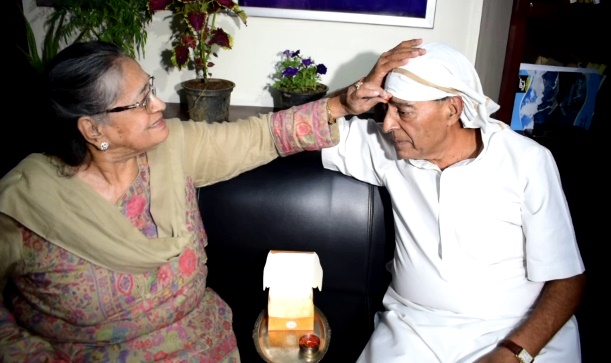 "Crackers used in Diwali should be investigated" : DPCC President Subhash Chopra
Saurabh Kumar (Photo-Video) Lokesh Goswami Tennews New Delhi :
New Delhi : Subhash Chopra who has been appointed as the new president of Delhi Congress and Kirti Azad, chairman of campaign committee today did a get together with media and interacted over the current scenario of the state.
Interacting with Ten News he said "Congress is not week, we have a lot of experience and we had done a lot of development of Delhi during Congress regime".
Further he said "Delhi is turning into a gas chamber who is responsible for that. I think a investigation should be done that how so much fire crackers were used in Diwali night. BJP and AAP both are responsible for that and soon I will be doing a press conference on the same issue.
Ahead of Delhi Assembly elections, the Congress on Wednesday appointed Subhash Chopra as chief of its city unit.
It is a second stint for Subhash Chopra, who turned 72 on Wednesday as the Delhi Pradesh Congress Committee (DPCC) president, a post he held from 1998 to June 2003.
The appointment comes nearly three months after the demise of incumbent Sheila Dikshit.
Subhash Chopra is a three-time MLA from Kalkaji. He was first elected as a member of Delhi Assembly in 1998 and retained his seat in 2003 and 2008.
Subhash Chopra was Speaker of the Delhi Assembly earlier from June 2003 to December 2003.