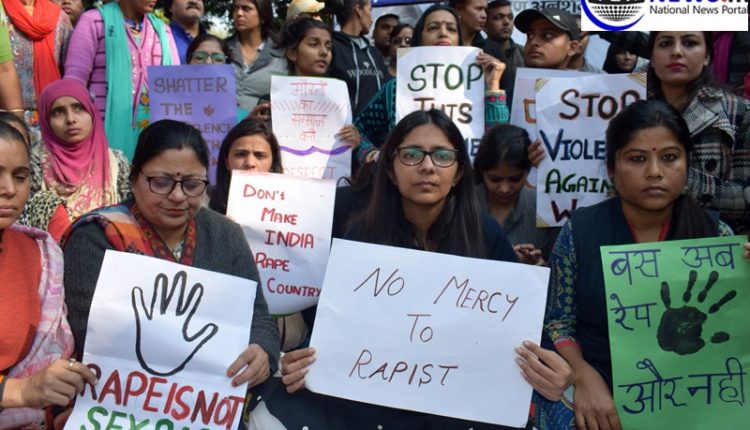 DCW Chairperson Swati Maliwal sits on Indefinite Hunger Strike demanding justice for Dr. Priyanka Reddy
Vishal Malhotra/Lokesh Goswami Tennews New Delhi :
New Delhi (03/12/2019): Delhi Women's Commission Chairperson Swati Maliwal has sat on indefinite hunger strike this Tuesday morning.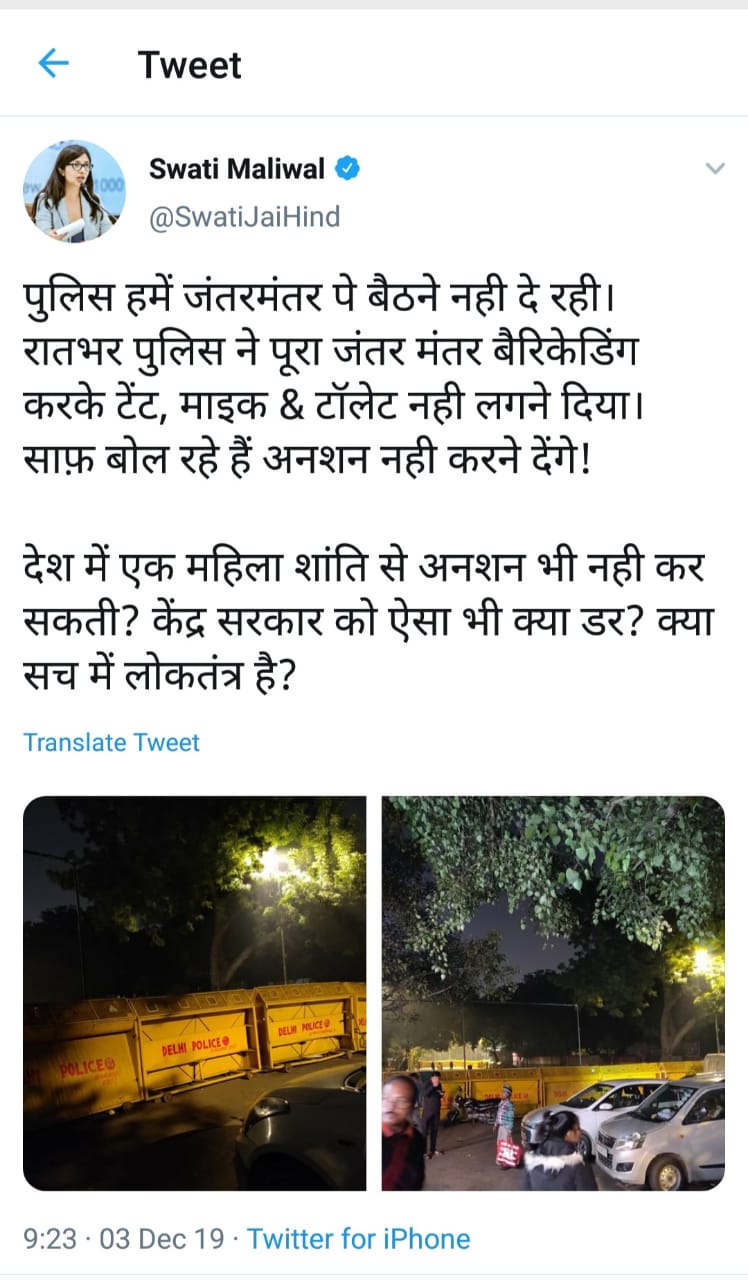 The main demand of Swati Maliwal is for a law to hang the rapists within 6 months and make the system fit and responsible.
The Delhi Police, however, said that it had not turned down the demand for the demonstration. Seeking to clarify the case, the police said it has written a letter to DCW seeking information regarding the details of the demonstration, means of transport, management of microphones and the number of protesters involved. Also, a copy of the affidavit has also been sought which has to be filled as per the Supreme Court guidelines.