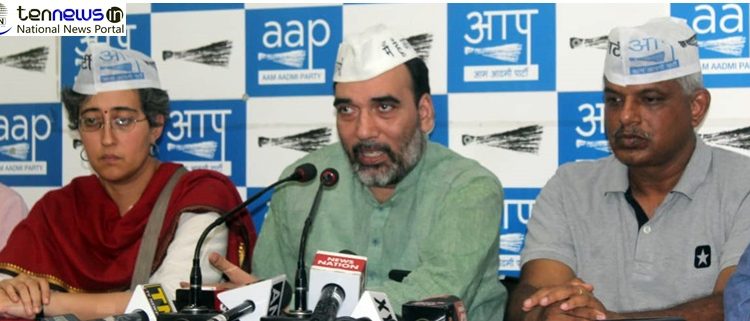 Delhi Debate : Over One and Half Million Support AAP's signature drive to push for full state stature
Kashif Hasnain (Photo/Video) By Lokesh Goswami Ten News Delhi :
New Delhi: The signature campaign of campaign of Aam Aadmi Party (AAP) for Delhi's statehood got a major boost when, party received 1,52,895 signed form within 10 days of their aggressive campaign.
On July 1, AAP has kicked off an intense signature campaign for the statehood to Delhi from Indra Gandhi Indoor stadium as part of their pool promises. Moreover, the party has also passed a resolution in the state assembly in support of Delhi's statehood.
Addressing media, senior AAP leader and Delhi Minister Gopal Rai said, "The party has received 1,52, 895 signatures within 10 days of the statehood campaign. It is an overwhelming response from the locals."
He further said, "Of 1,52, 895, the party received 28, 328 from North-East Delhi constituency, 17, 807 from East Delhi, 13, 365 from West Delhi,
21, 599 South Delhi, 29,137 from North-West Delhi, 19, 665 from New Delhi and 22, 994 from Chandani Chowk."The next meeting of the party will be held on July 15, 2018 at party offices of different constituencies.
While reacting on the Supreme Court verdict on statehood, Gopal Rai said, "The SC has not said that the statehood to Delhi is not possible but gave verdict on distribution of work of State government and LG. However, on direction of Central Government, LG is stalling the ambitious schemes like CCTV installation, doorstep delivery system and so on."