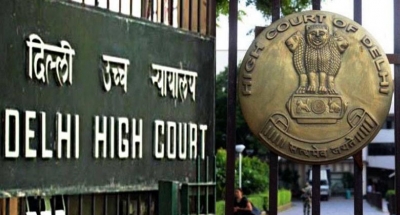 Delhi HC quashes sexual harassment case, directs accused to contribute to girls shelter home (Ld)

New Delhi, Sep 27 (IANS) The Delhi High Court has quashed a sexual harassment case following a settlement between the parties involved, however, it directed the accused to contribute Rs 25,000 worth of woollen blankets to a shelter home for girls here.
Justice Jyoti Singh granted the accused's request to quash the FIR subject to the petitioner contributing a sum of Rs 25,000/- in the form of woollen blankets, which he shall provide to Kilkari Rainbow Home for Girls, Kashmere Gate, Delhi.
The FIR was registered in 2014 under various sections of the Indian Penal Code, including Section 354 (outraging modesty of a woman), 354A (sexual harassment), 354D (stalking), 506 (criminal intimidation), and 509 (word, gesture, or act intended to insult the modesty of a woman).
The accused argued that, over time and with the intervention of relatives, common friends, and families, he and the complainant had amicably settled the matter. A settlement deed had been executed between them.
The complainant also expressed no objection to quashing the FIR as the matter had been settled amicably.
The Assistant Public Prosecutor Amit Sahni representing the state also stated that there were no objections to quashing the FIR.
The court was informed that the trial in the case had already concluded, and the case was in the final argument stage before the trial court.
The judge, in the interest of justice and to maintain peace and harmony between the parties, decided to quash the proceedings, stating that continuing them would serve no useful purpose since the parties had mutually resolved their disputes.
–IANS
spr/dpb