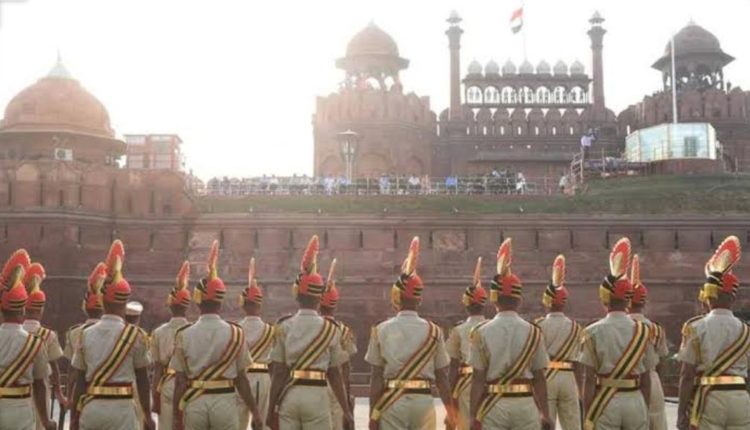 New Delhi (India), Aug 9, 2020: Delhi police has already quarantined over 300 of its personnel, who will be the part of August 15 celebrations at the Red Fort.
Speaking to a news agency, Special Commissioner of Police (Armed Police) Robin Hibu to ANI, said, "To avoid any #COVID19 infection, 350 Delhi Police personnel who will be part of guard of honour at Red Fort on 15 August, have been quarantined at police colony in Delhi Cantonment."
Ten News has last month reported through source based information that a limited number of dignitaries, not exceeding 200, will only be allowed to be physically present at the Red Fort celebrations.
Moreover, school children have already been exempted from participating in the Independence Day celebrations.
A number of corona warriors, from different domains will however, be part of the event, in order to acknowledge and honor their contribution in the ongoing fight against the pandemic.
Meanwhile, earlier in the day, Defence Minister Rajnath Singh had said that PM Modi will give a roadmap of self relaint India during his I-day address.
"In his address to nation on August 15, Prime Minister Narendra Modi will present outline for self-reliant India," Rajnath Singh was quoted as saying by news agency PTI.
Singh also said that major and tough decisions are being taken to promote self-reliance in defence production.