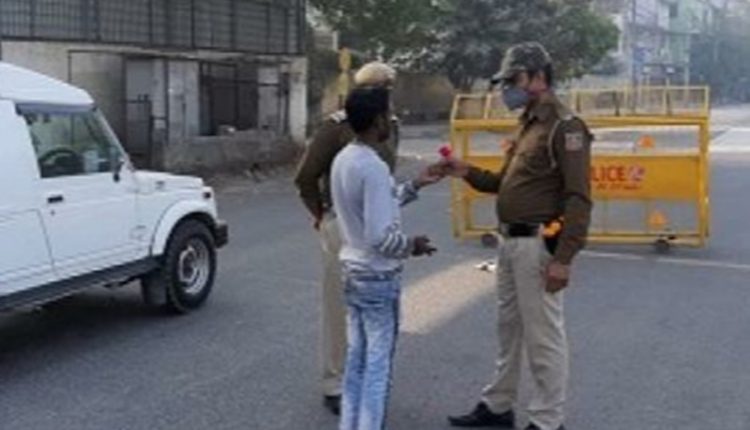 Delhi Police requests people to follow 'Janta Curfew' by giving flowers
AMAN KUMAR / ROHIT SHARMA
In an attempt to follow PM's 'Janta Curfew', the Delhi Police is doing its bit by requesting people who are outdoor to go to their support homes by giving them flowers.
This particular gesture was seen in Delhi's Majnu Ka Tila, where police personally requested to those who were present there to go home. Police personnel of Civil Lines Police Station are appealing to the people to support the 'Janata Curfew' and asking them to return to their homes by giving them flowers.
Prime Minister Narendra Modi while addressing the country on coronavirus pandemic on Thursday announced 'Janta Curfew'. The curfew is meant to be in force on Sunday (22nd March, 2020) from 7:00 am to 9:00 pm.
In view of the Curfew, public transport services are suspended. However, shops selling essential goods will remain open, but all other markets and shops will remain closed.
The PM requested all citizens to abide by the curfew and stay at home on Sunday, avoiding all public places for at least 14 hours. "Under 'Janata Curfew' no one will go out of their houses. It will also prepare us for the forthcoming days," said PM Modi.
The decision comes as the pandemic has affected nearly 3,00,000 people, killing over 13,000 globally. In India, the confirmed pandemic cases rose to over 330.