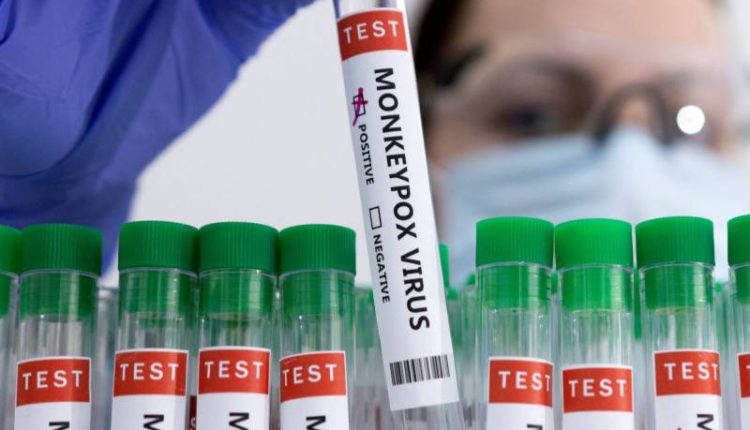 Delhi Reports 5th Case of Monkeypox, African Woman Tests Positive
Ten News Network
New Delhi, 13 August 2022: Delhi has now reported its fifth case of monkeypox, after a 22-year-old lady of African descent, who was residing in the southern part of the national capital tested positive on Friday.
The patient was admitted to LNJP Hospital two days ago, and on Friday night, her reports confirmed that she was positive for Monkeypox.
She is the second woman to develop the virus in the national capital. Earlier, monkeypox has caused the admission of four patients, including two women, to the LNJP Hospital, and the discharge of one patient.
"One patient has been admitted to LNJP hospital and her sample tested positive, at present 4 patients are admitted and no one has been discharged. A total of 5 cases of monkeypox have been reported in Delhi. She came positive yesterday. A team of doctors is treating her," Doctor Suresh Kumar, MD, Lok Nayak Jai Prakash hospital said.
While the Chief Medical Officer, GBN, Dr Sunil Sharma also stated that so far three suspected cases in Gautam Buddha Nagar but after sampling, they were tested negative. We are all very alert and all the suspected cases will be sent for sampling. We also advise people to take necessary precautions as well.
The Center also convened a meeting of leading medical professionals last week to discuss the need to review current recommendations for treating monkeypox in light of the growing incidence of the illness in the nation.
According to the current "Guidelines on Management of Monkeypox Disease" issued by the Center, it was stated that anyone who exhibits symptoms like an unexplained acute rash, swollen lymph nodes, fever, headaches, body aches, and profound weakness and has a history of traveling to the affected countries within the previous 21 days is a suspected case.
India has so far reported at least 10 cases of Monkeypox. Kerala has also recorded one death due to the disease.