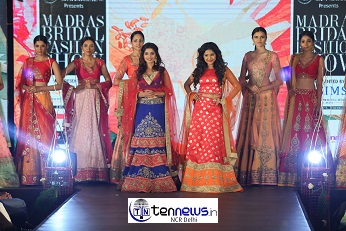 Designer Sumona Parekh Presented "Bouquet Bridal" @ Madras Fashion Week 2016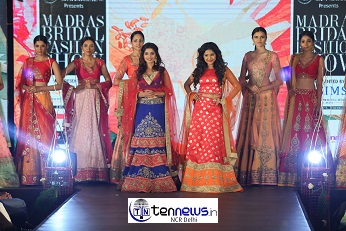 Designer Sumona Parekh Presented "Bouquet Bridal" @ Madras Fashion Week 2016

The design concept for the festive/winter2016 collection of madras fashion week was the "bouquet bridal". Nature and fashion come together. Flowers of the spring gave us a bouquet of inspiration.
It is about art , beauty and grandeur. Sumona parekh's latest couture collection is inspired by the beauty of nature. Her collection "bouquet bridal" brings out art and spirit of the beauty of the nature. Her wishes to bring nature and fashion come together.
Actor, SANCHITA SHETTY & SAKSHI AGARWAL show stopper for the show. They looked radiant & classy with touch of aristocracy and elegance in a bright red & blue rawsilk signature lehenga and blood red & orange chanderi lehenga. The collection saw at the madras bridal fashion show comprised of Lehenga, Long kurta with skirt and short kurta with Palazzo.The collection was planned with a vision of contemporary indian clothes in the luxury prêt segment inspired by the beauty of nature.
To bring in elements of her inspiration, her garments were handcrafted with zardozi hand embroidery & aari work on vibrant chanderi, velvet & georgette. Traditional "lucknowi and banarasi "handicraft give the collection the ethnic and soothing look with fusion of vintage ornamental floral designs.