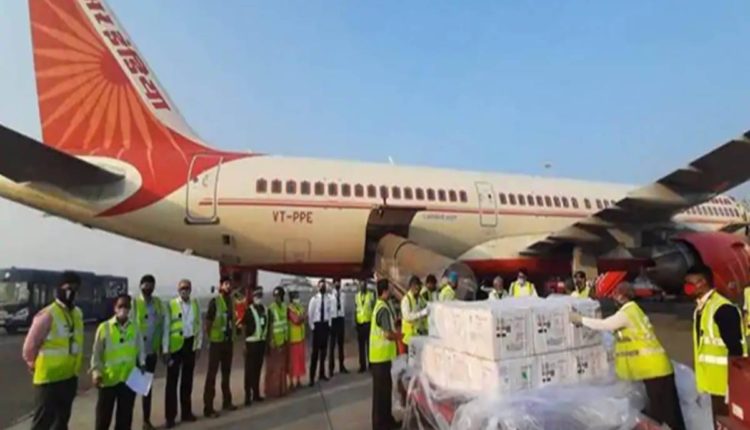 India's vaccine diplomacy is truly going synonymous with humanitarian diplomacy. As of now, India has helped many countries with its indigenous vaccine that is commendable amid the COVID-19 pandemic. But at present, India is facing a tough situation where cases and death toll are increasing like water spreading under the carpet and it finding it difficult to handle. Over 4 lakh new cases on daily basis are quite a huge mountain of cases for a government to look upon as well as the situation is frightening for the population. People are succumbing due to a shortage of oxygen and hospital beds as they are fully overwhelmed with the huge population of COVID-19 infected cases. The deadly COVID-19 second wave has wreaked havoc on India's major cities, including Delhi, Mumbai, Banglore, Lucknow, and Pune. Hospitals and crematoriums are at capacity, so funerals are being held in parking lots. However, the pandemic has now engulfed many smaller cities, towns, and villages, with the resulting destruction largely unreported.
This brings many questions to our diplomatic relations, if we are helping other countries then why are we unable to fulfill our needs that include a sufficient amount of vaccine for India's citizens and health infrastructure. When our tools and capacities to deal with COVID-19 became inadequate, and as public outcry about widespread diseases and a lack of care became louder, we turned to the international community for help. 
The healthcare sector in India is unprepared for the exponential increase in coronavirus cases, which could worsen as a result of a shortage of medical funding to develop infrastructure. Even though over a dozen countries have pledged emergency supplies to India, ranging from Singapore, Saudi Arabia, the United Kingdom, France, Germany, Bhutan etc– not to mention China, Russia, Australia, and several others. Significant US multinational corporations such as Google and Microsoft, as well as a slew of others, have lent a helping hand. After supplying 65 million doses of COVID-19 vaccines to 95 countries and earlier medicines and other related assistance to over 150 countries, India's generous and philanthropic approach to foreign policy has been criticized. However, because of our work for humanitarian causes, we could generate immediate help from the international community once we expressed our desire for more oxygen concentrators, etc. Still logistics of distribution of medical grade oxygen gas remains a challenge.
Our journey with Covid-19 is challenging. Many stakeholders do not have the same interests. Navigating the system and getting things done is a very difficult task. It is important and be able to have some programmes to execute in the time bound manner especially in health care. In search of answers we are unhappy and downhearted because we are not able to open our eyes to the infinity within you. We should prioritize the programmes and give importance to necessary expertise. We should understand the value of a support system in a life filled with ups and downs. They are multiple scenarios where we are eye witnessed, friends, and family members are collapsing suddenly due to Covid-19. We are not programmed to live our lives alone. Our greatest strength lies in collaborating with others and depending on each other. Our destiny involves people. It doesn't lock them out. We want our parents who can enquire about our health. We want our friends to support us when we mess up. Understand the importance of networking which helps us for academic and professional success. If we start exercising the real power we will see real India.
We must have learned from the first wave of the pandemic and have to make our healthcare system much stronger than ever so that we can easily fight the emerging wave of the virus. Sometimes instructions are thrown to air. The situation India is facing right now can also serve as a wake-up call for the world that health must be given top priority to dramatically minimize external dependency. We can't keep waiting for a tragedy to occur to wake us up. 
---
About the Authors:
Dr N.K. Prasanna (prasanna@niscair.res.in) is a Scientist at CSIR-National Institute of Science Communication and Information Resources (CSIR-NISCAIR), New Delhi. Dr Sanjeev K. Varshney (skvdst@nic.in) is Head, International Cooperation, Department of Science and Technology, New Delhi.