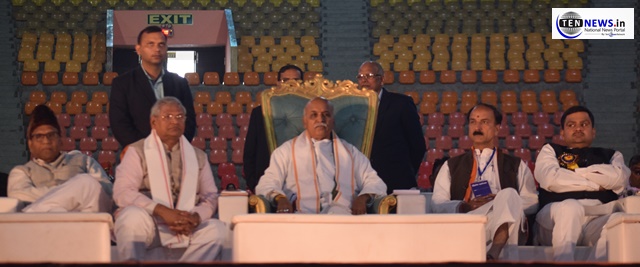 New Delhi: Pravin Togadia the face of ultra-right, deputy of the late VHP head Ashok Singhal and part of the Ram Janmabhoomi movement, seeking a revival of his persona launched a new political party today.
Pravin Togadia launched 'Hindustan Nirman Dal' party, with slogan: Ab ki baar Public ki Sarkaar to contest Lok Sabha elections from Ayodhya. Togadia said that The party does not stray far from the extreme rightwing ideology of the VHP, and will participate in the Lok Sabha elections with the promise of passing an ordinance to build a Ram temple in Ayodhya.
The 62-year-old Antarrashtriya Hindu Parishad president, who had quit the VHP last year after being with the outfit for three decades, said he will contest from Ayodhya, the centre of the Ram temple agitation. Togadia, who will be the party's national president, has said he has shortlisted candidates for more than 40 seats in different States.
Pravin Togadia further announced political front-Hindustan Nirman Dal if elected to power. The construction of Ram temple will start within.