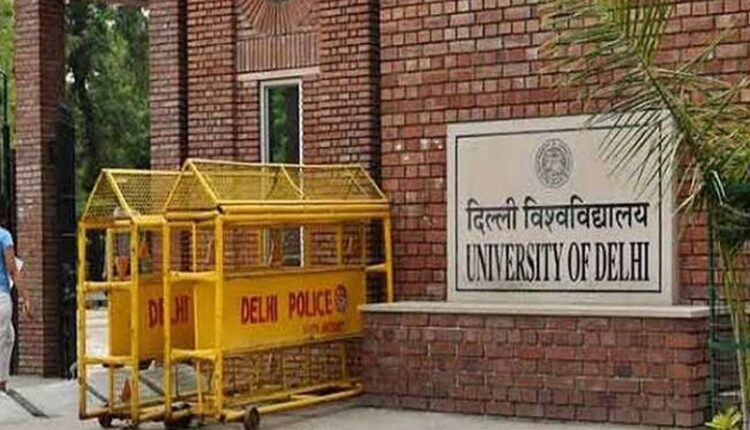 New Delhi, 18 September 2022: The Delhi University has announced that it will allow "outsiders" of all age groups including seniors, professionals in mid-career, and students enrolled in other universities to take up to two courses per semester along with the normal students.
"The university is now accessible to all citizens; if you'd want to enroll in a course, please come," Vice-Chancellor Yogesh Singh recently said in an interview with The Indian Express that you must attend classes and take exams with ordinary students.
As part of the DU's Competence Enhancement Scheme (CES) which was approved by the Executive Council, the program will begin on January 1st, 2023.
When a course is successfully completed, participants in the program will receive a certificate, and the credits they earned will be added to the Academic Bank of Credits digitally as well.
It is also stated that everyone will be able to apply as long as they meet the requirements for a specific program. The applicants with greater merits would be taken into consideration, nonetheless, if the institute receives more applications then there are seats available. Additionally, for undergraduate programs, Class 12 grades would be used to assess "higher merit," for postgraduate programs, university grades will be considered.
The V-C Singh has also stated that DU is considering a "merit cum seniority" model and may reserve half of the seats for older citizens in light of the fact that universities and school boards have become more lenient in how they give grades.
Similarly, students who are already from another university or institution or who are working must present a "No objection Certificate".
Although the cost of the courses has not been established, the V-C has stated that any fees would be minimal, "the fee would be around Rs 5000 – Rs 10,000. This is more of a social service endeavour."