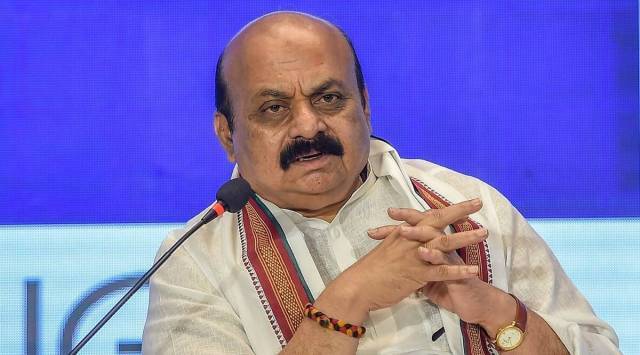 EC officials search Karnataka Chief Minister's Car during temple visit, spark debate
Ten News Network
New Delhi (India), March 31, 2023: Karnataka Chief Minister Basavaraj Bommai's car was intercepted and searched by election officials on Friday when he was on his way to a temple in Chikkaballapura district. The state is currently under the Model Code of Conduct as it goes to the polls on May 10.

A video of officials checking the Chief Minister's vehicle has gone viral on social media, leading to widespread discussion. Sources reveal that Bommai was traveling in a private car to the Ghati Subramanya temple, having surrendered his official car on the day the election schedule was announced on Wednesday.
The car was stopped at the Hosahudya checkpoint, and nothing suspicious was found during the search, after which officials allowed the vehicle to continue on its journey.
The incident has sparked debates on social media, with some users praising the officials for following the code of conduct strictly, while others questioned the need to search the Chief Minister's vehicle.
The Karnataka Assembly elections are crucial for all political parties, with several high-profile leaders actively campaigning in the state. The ruling Bharatiya Janata Party (BJP) is looking to retain power in the state, while the opposition parties are gearing up to give them a tough fight.
The search of the Chief Minister's vehicle comes at a time when election-related incidents and controversies are being reported from various parts of the country, including clashes between political parties and allegations of voter fraud.