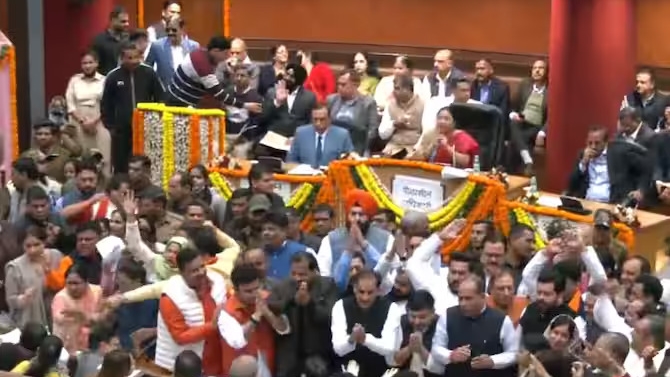 Election process for Key Positions in Delhi MCD to resume today
Ten News Network
New Delhi (India), Feb 6, 2023: The Delhi Municipal House is set to convene today to elect its mayor, deputy mayor, and six standing committee members after failing to complete the poll in two previous attempts.

The election of the mayor was previously slated to take place on January 6 and 24, respectively, but the sessions were adjourned amid acrimonious exchanges between AAP and BJP councillors.
The Aam Aadmi Party (AAP), which emerged as a clear winner in the polls, bagging 134 wards and ending the BJP's 15-year rule in the civic body, has written a letter to McD's Presiding Officer, demanding the debarment of nominated councillors from voting in the election.
The Bharatiya Janata Party (BJP) won 104 wards in the 250-member municipal house, and their mayoral candidate is Rekha Gupta. The nominees for the post of deputy mayor are Aaley Mohammad Iqbal (AAP) and Kamal Bagri (BJP).
The election of the mayor, deputy mayor, and members of the Standing Committee is set to take place today, and the House will convene for the third time after the 2022 civic polls.
BJP members had previously walked out of the chamber shouting anti-AAP and anti-Arvind Kejriwal slogans, while the AAP members held a peaceful protest in the House for nearly five hours.