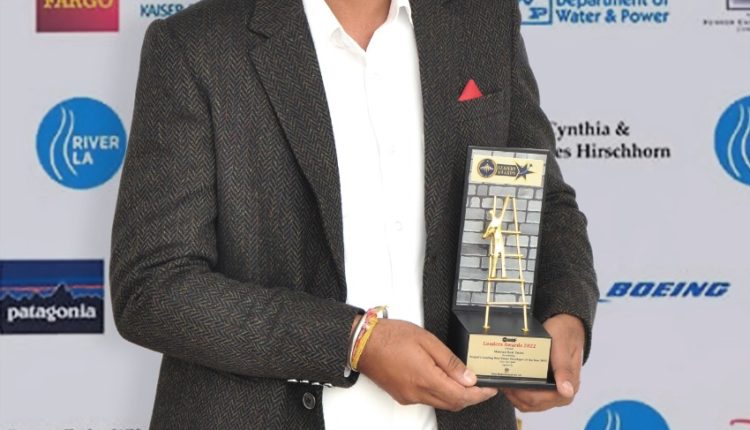 English Browne India Wins India's Most Trusted brand in Hygiene Care Award 2022
New Delhi March 10, 2022: Leading manufacturer and exporter of quality hygiene products- English Browne Industries takes the award home for India's No. 1 Brand in Hygiene care for the year 2022.
The company has earned the title of India's Topmost trusted Brand in Hygiene care for the Year 2022. The award ceremony was organized by Bizox Media Network under Global Leader Awards 2022. The event was supported by media with several industry experts to witness the groundbreaking work that the company has partaken in.
English Browne is a market leader in the Medical Gloves industry which has already won numerous prestigious awards for their quality. The company is having expertise in Hygiene Products and currently serving to Country's Top Brands in Healthcare Industry, Hospitality, Food line, Multi Chain Food Giants, and the Aviation Sector.
Rahul Mannan – Co-Founder in English Browne India said "This award will encourage us to maintain our trust with our elite customers, it's a moment of pride for us and we ensure that in the coming year we will try our best to maintain this mark and emerge as a leading name in the Hygiene Industry."
English Browne grabbed the title of India's Most Trusted Hygiene Care Brand when the team had already announced they were in the process to launch FMCG goods in Hygiene Industry. As per experts, the company will have an edge in launching FMCG products after winning this prestigious title. As per Company Spokesperson – English Browne is in the process to launch an exciting and innovative range of baby diapers, feminine care, personal care, and hygiene care. The launch is targeted at the public in the First quarter of Financial Year 2022-2023. They are focusing on creating a dedicated distribution network across North India.