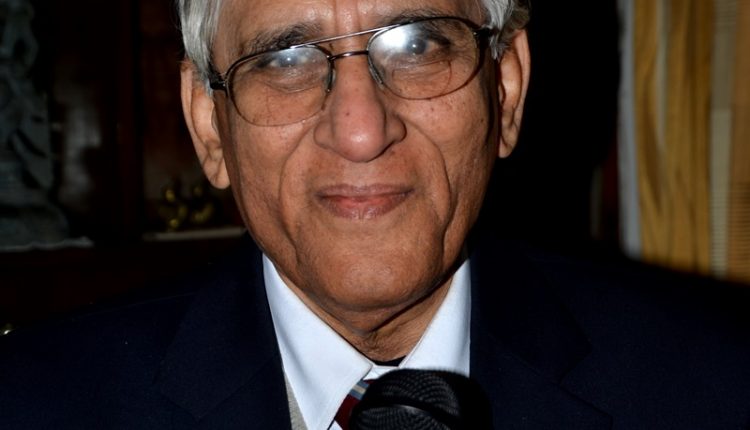 An Exclusive Interview with Defence Expert PK Sehgal on Pakistan as state sponsor of terror!
Prerit Chauhan/ Saurabh Shrivastava
PRERIT CHAUHAN (PHOTO/VIDEO BY SAURABH SHRIVASTAVA)

New Delhi: Pakistan has long been accused by its neighbours India and Afghanistan, and western nations like the United States and the United Kingdom of its involvement in terrorist activities in the region and beyond.
Recently, After a series of angry exchanges with Pakistan, the Trump administration announced Thursday it was suspending security assistance to Islamabad until the country moves aggressively against local militants who have attacked U.S. troops in neighboring Afghanistan.
Watch Ten News, Correspondent, Prerit Chauhan 'Exclusive' one-one-one interview with Defence Expert PK Sehgal. Where he answers questions about Donald Trump administration suspending all aid to Pakistan, India Policy's towards Pakistan and Permanent solution to kashmir Issue.
Major General (Retd.) P K Sehgal is a veteran of the Indian Armed Forces and a leading expert in electronic warfare. He has served with the Indian Armed Forces for forty-one years and has served in the 1962, 1965, 1971, 1999 wars and has been involved in insurgency and anti-insurgency operations for close to 25 years.