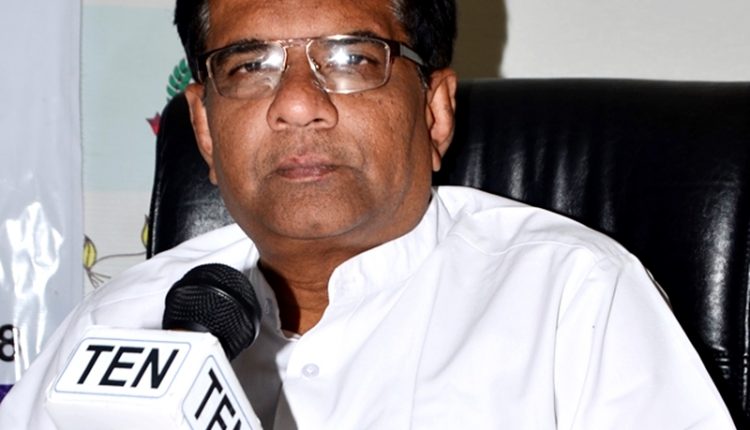 Exclusive Interview With Dr. Ravi Wankhedkar, IMA National President
PRERIT CHAUHAN (PHOTO/VIDEO BY SAURABH SHRIVASTAVA)
New Delhi: After The union cabinet approved certain amendments to the National Medical Commission Bill, expected to replace the much criticized Medical Council of India, following recently tabled recommendations by a parliamentary committee on the proposed legislation, IMA welcomed the Government Decision. The man who was at the forefront of IMA to fight this battle was none other than, IMA President, Dr. Ravi Wankhedkar.
Dr. Ravi, IMA President is a Consulting Surgeon and Coloproctologist. He completed his schooling from Canossa Convent, Dhule and MBBS and MS (General Surgery) from the renowned BJ Medical College, Pune.
Dr. Ravi was sure of the district of Dhule as his area of work even before starting college, having witnessed poverty and other related health problems in the district. Upon becoming a General Surgeon, he joined Shri Bhausaheb Higher Government Medical College. As a lecturer of surgery at the college, he was bestowed with the Teacher of the Decade Award in 1999.
He continues to pursue his passion for teaching as honorary professor in Surgery at the college. Ravi is an exemplary surgeon with social commitment at the heart of his professional practice. He has handled many complicated general surgical cases with ease and saved several lives.
Since 2003, Dr. Ravi started taking a proactive role in the initiatives at IMA Dhule. He was instrumental in IMA Dhules proactive participation in providing physical and monetary aid to the victims of Gujarat and Nepal Earthquake, Kashmir Floods, and to the families of martyrs. It was his idea to start Ubhari Abhiyan', a helping hand from IMA Dhule to the farmers affected by drought and hailstorm. The EVECON-State IMA Women conference was conceived and organized successfully under his leadership in the year 2010.
As a result of his relentless efforts towards making IMA stronger, Dr. Ravi Wankhedkar was chosen unopposed as the Presidential Candidate for IMA for the year 2017/18.
In an interview With Ten News Correspondent, Prerit Chauhan, Dr. Ravi Wankhedkar, IMA National President, opens up about his personal preferences, life teachings and much more.
Watch Full Interview:–