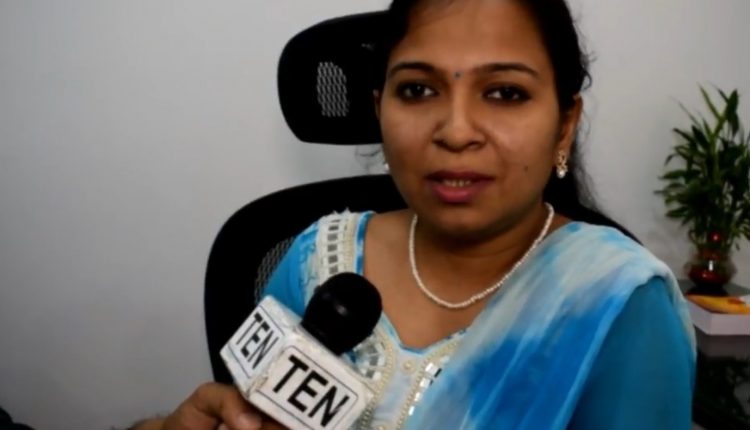 New Delhi: 3hcare.in is a start up rendering healthcare services like providing diagnostics at home through the best in class labs at minimal costs compared to the market.The online portal started booming in the healthcare industry within 11 months of establishment and with the exponential growth in the last 6 months, investors are ready to fund them for future as well.
Plan my surgery is another vertical that was launched recently which helped patients to compare cost of surgery with various hospitals to manage their finances efficiently.
Ten News Caught up with Dr. Ruchi Gupta who is the CEO and Founder of 3hcare.in.
Dr. Ruchi Gupta is also a Fellow member of the Institute of Chartered Accountants of
India. She is doctorate from B. R. Ambedkar University, Agra and holds MBA degree from Guru
Gobind Singh Indraprastha University. She has done B. Com(H) from SRCC, University of Delhi. She
has a decade's experience at various positions in the Education industry teaching both graduate
and post graduate students of business finance and management. She has to her credit numerous
papers presented and published in national and international conferences.
In an Interview Speaking to Ten News Correspondent, Prerit Chauhan about starting a startup like 3hcare, Dr. Gupta said, "Actually i have been in teaching sector until now, i have been academics from past 10 years. If i talk about my background both my parents are into academics and teaching so i always wanted to be into teaching always. But one thing i noticed there is a huge gap when i talk about healthcare services and healthcare services providers."
"When the same thing happened in my family. One of my family members was suffering from dengue and we were not able to arrange a bed for that person. Then i thought it would be difficult for the other people as well, at that time i had this idea and that time we thought of we need to do something for the healthcare," added Dr. Gupta.
Talking about the vision and 3hcare in future Dr. Ruchi Gupta Said, "As of now we have started two verticals majorly, one is Diagnosis and other is surgeries we wish to be only healthcare providers where you can get all the healthcare services under one platform."
When asked about schemes and discounts provided by 3hcare currently, She said, "Respect to the packages which are there respective to the test which are there which people are able to avail. Those are offered to us from the network partners, Which are helping to get ease of accessibility through us."
Watch Full Interview: