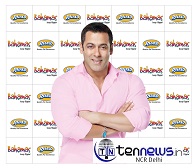 Eyeing the booming flipflop market, Relaxo leads the league with the launch of new BAHAMAS collection endorsed by Salman Khan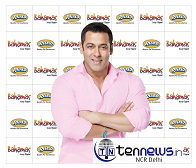 Eyeing the booming flipflop market, Relaxo leads the league with the launch of new BAHAMAS collection endorsed by Salman Khan
 New Delhi, May 11, 2016: With its mission to revolutionize the slipper category and stay contemporary with look, design and style, Relaxo, India's leading footwear brand has introduced a new brand 'Bahamas', a unique, cool and funky range of flip flops catering to the varied needs of youth generation of India. With a plan to double the growth in the Hawaii segment, the company aims to strengthen its retail presence in the country by adding more variety to its colored flipflop portfolio.
Relaxo Bahamas is being endorsed by non-other than the Bhaijaan of Bollywood, Salman Khan and the company has recently launched its new TV commercial to aggressively promote the brand. Available in diverse shades and styles, Bahamas is also known for its long lasting durability, eye-catching designs, and great comfort, making it an ideal choice to beat the heat this summer. The array of innovative designs and trendy style lets one reflect their cool,High on fun loving and carefree personality with Bahamas.
Speaking on the brand association, superstar Salman Khan said, "The new range of Relaxo Bahamas is all about being cool, colorful and comfortable and the campaign captures this spirit. We had fun shooting the ad and we hope you enjoy watching it."
With a focus on providing consumers with the best of product experience, Relaxo has created a strong branded retail channel spread across 125 cities in the country. One can feel and choose from the wide-ranging Relaxo portfolio for children, men, women. The company brings a fine combination of comfort, style, and workmanship under its popular brands i.e. Flite, Bahamas, Sparx, Schoolmate, and Hawaii.
Speaking on the new brand portfolio and expansion plans, Gaurav Dua, Executive Director, Relaxo Footwear's Ltd said, : "Backed of innovative product portfolio and a strong go-to-Market strategy, Relaxo has made its mark over the years and is a huge success. With our strategic expansion in new towns, strong penetration in key market and aggressive brand initiative, we have been able to gain the market confidence & acceptance. At Relaxo, we are focusing on style, affordability, comfort, and durability of products. Bahamas boast of a versatile range of exquisite styles that suits the ever-evolving needs of today's youth. It transports them into the world of free spirit and fun, which unwrap and unbound them from the mundane and routine to elevate into a world of cheerfulness, joy, and bonhomie."
 "Salman Khan is the perfect fit for Relaxo Bahamas because of his unique style, cool quotient and a person who loves to express himself be it on screen or off screen. Consumers will be able to relate the trust and quality attributes of the brand with him and gets inspired from his versatility & cool attitude," he added.
 The organized footwear industry is growing at the rate of 18% year-on-year and Relaxo aims to grow exponentially with a fair share in the organized market. The company has 8 manufacturing units spread across northern India & has a network of over 250 exclusive retail outlets across 9 states. It is expanding its reach aggressively in key target markets of South & West besides its strong presence in Delhi, Haryana, Punjab, UP, Bihar, Jharkhand & North East.
About Relaxo
 Relaxo Footwears Limited is one of the leading and most popular footwear companies in India. The widely celebrated Indian footwear brand offers a wide collection of fashionable and comfortable products for women, men, and children. Founded in 1976 by Mr. ML Dua and Mr. RK Dua, the company is headquartered in New Delhi and has regional offices in Bangalore, Mumbai, and Patna.
Since its inception, the company has gone on to become one of the largest producers of footwear in India with an estimated business value of 17 billion in 2015. A brand synonymous with quality products and affordable prices, Relaxo is adorning millions feet in 25 countries around the world.
The company has 8 manufacturing units spread in northern part of India wherein over 6 lacs pairs of footwear are designed per day, catering to varied needs of consumers worldwide. Relaxo brings a fine combination of comfort, style, and workmanship under its popular brands i.e. Flite, Bahamas, Sparx, Schoolmate, and Hawaii. The footwear products offered by the brand signify extreme stylishness and come in varied alluring colors and exquisite designs. Relaxo has a strong presence on all leading ecommerce portals including its own online shopping portal – www.shopatrelaxo.com.