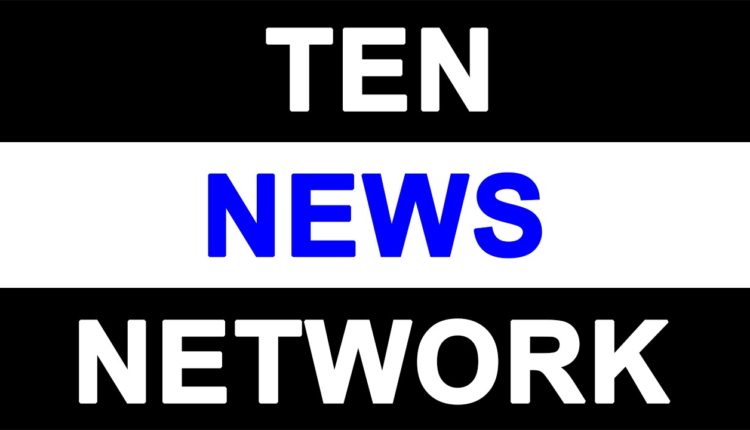 Factors to be considered while buying new property By Samir Arora (Realty Industry Expert)
While buying a new house the first and foremost factor to be considered is the locality. Most people buy a house for a long term. In doing so, factors like neighbourhood, connectivity of the area from various transport modes like bus stops and metro should be considered. Another aspect to keep in one`s mind is to consider the future development of the surroundings. These factors would affect the quality of your life and also determine the price that you would have to pay. Take for instance the case of GK-1, which is well connected to most parts of the city. Metro stations being nearby are an added advantage.
You can buy a property while it is being launched, or when it's getting constructed, or when the property is fully ready. Whereas old properties can be bought at any stage, the state of the building should be kept in consideration such as its condition, or the amount of running repairs required. My advice would be to buy a property while during the mid-construction phase as it lessens the burden of paying the EMI`s while staying at a rented apartment.
One should always gauge the past record of the developer, such as if their previous projects were accomplished within the committed time frame or not, and if they have delivered on their agreed upon quality of construction. Because due caution has not been exercised, we often get to see many home buyers that have bought houses at staggeringly high prices experience problems in the initial years itself like seepage, or excessive wear and tear of their building structure.
There is always a great deal of confusion in buyer's mind whether to buy independent builder floors, or apartment floors in a Group Housing Society.
A single floor apartment is one where the builder buys a piece of land, often old plots which are up for redevelopment, constructs flats on each floor according to the permissible Floor Area Ratio (FAR) and building byelaws, and then sells them as independent units within the same building. The land belongs proportionately to all the buyers of single floors. Since these are smaller numbers of units than in a multi- storey apartment, they have fewer common facilities such as maintenance and back-ups compared to larger multi-storey apartments. Also coordinating with the co-owners in a builder unit can sometimes get difficult. A multi-storey remains the most preferred housing unit in metros and large cities today. It is a "cluster of apartments" in a high-rise building developed in a plot with all amenities for example a club house, swimming pool, and dedicated kid's area available within a gated community which also instils a sense of security.
Another major problem faced by one and all is of the 'Parking'. Every household has multiple cars with scarce parking space. New builder houses generally have parking space in the stilt where a space for 2 cars is allotted per floor. A flat in a high rise generally comes with one free parking space, and one or two paid parking spaces for which a developer might charge a hefty sum amounting to lakhs per parking. Also the developers in a high rise charge a PLC or a prime location charge depending on the views, nearness of the apartment to the amenities like the pool or the club house, and also the direction of the entrance of some of these apartments.
The 'area' concept is very vaguely used in the housing industry and some builders and sellers take advantage of this. Carpet area is defined as the precise area within the walls of your home. If you had to lay out a wall-to-wall carpet in your entire home, the area covered would be the carpet area. Built-up area is inclusive of not just the carpet area but also the area being occupied by the walls of your home. Super built-up area takes into account all the area under the common spaces which is the apartments' proportionate share of the lobby, staircase, elevator and the corridor outside the apartment. The confusion over super built-up area arises over what all is exactly included under this definition according to the judgment of the builder. Some may even include the terrace, security room, electrical room and/or pump room. The cumulative total of these 'extras' is taken into account and divided by the number of apartments in proportion to their size. For example if you get a quote for 1,000 sq ft, immediately find out if it is the carpet area or super built-up area. There is no fixed ratio of super built-up to built-up or carpet area. Generally, the ratios in multi-storey apartments are 75:35 (super built-up area to carpet area).
The application form and the buyer's agreement is available at the time of launch in the builder's office, and the clause explaining the super area loading is also a part of this document.
In a single floor there is very little loading of common areas to the tune of 5-10 percent.
There are generally three types of buyers. One, the end user who has aspired for a home of his own and wants to buy a property solely for self use and occupancy. Second is the Upper middle class, or the upper class buyer who buys a property purely for investment. Here I would like to say that if you are investing in a new property at a place where development work is yet to begin, prices are very low. Once infrastructure work begins, prices rise by about 25 per cent. When the property development reaches mid-way point, there is another 25 per cent escalation in prices. Six months from completion, there is another 25 per cent escalation. Once possession is handed over, there is another 25 per cent increase in rates. This is true for places where Greenfield development is taking place.
High-value property usually yields lower rates of appreciation. For an investment, it's better to buy a smaller property which is not too expensive because if the gains are limited, so would the losses be. Generally such properties rarely go in losses.
The third buyer is the NRI buyer who would buy a property for the investment, or for connecting with his roots. This type of buyer is most gullible and needs to do a thorough home work with multiple trips to the site so as to be aware of all the ground level situations so that he does not get cheated.
There are currently two associations that developers are aligned to – The Confederation of Real Estate Developers Associations of India (CREDAI) and National Real Estate Development Council (NAREDCO). Credai has been doing a lot of good work in terms of making developers pledging for good ethics and evolving a model code for them to follow. However, in the event of a developer not being a CHAPTER-4 g u i d e t o b u y i n g a h o u s e 13 member of either association, or even not adhering to the rules, there is no mandatory code that can be enforced.
In such cases, consumers have to resort to consumer courts, and the legal machinery.
Every state government has sites for registered documents, and you can understand what all you have to check. Currently, there is no public portal where all approvals are displayed. Also, banks and financial institutions that finance your loans would have done due diligence and can provide you with correct information.
Registering your property agreement gives you protection. You can even register the agreement to sell as a provisional document to protect your transaction. However, once you get the possession, the Stamp Paper is valid for four months only, and it is a good idea to register within four months. An agreement with a blank date is really no agreement, and cannot also be implemented.
Documents required while buying property are Identity Proof's like Voters' ID Card, Passport, Driving License, Ration Card and Pan Card. Be careful of the Sale Deed/Agreement, and also check that the complete property chain is mentioned in the Deed.
Here are the important things to check before you sign the agreement with the developer:
Specific apartment allotted, tower number and size
Details of area including super area, covered area and carpet area
Costing
Date of possession, penalty in case of delay
Exit option
Specifications committed
Payment plan
Details of Land on which project is constructed and the project approval details
Possession related charges.
As far as delay in completion of the project is concerned, it is important to check if there is a clause for damages provided in the agreement for sale/allotment letter. On the approvals, you have to ask the developer to furnish copies of the approvals received from the statutory authorities like the municipal authorities, development authorities and other statutory bodies.
Last but not the least; the Agreement has to be read very carefully.