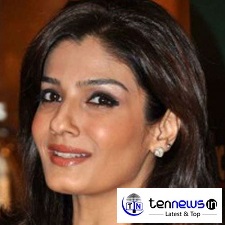 FICCI LADIES ORGANISATION (FLO) TO LAUNC START UP INITIATIVE 'DYUTI' FOR GENERATING EMPLOYMENT FOR WOMEN IN THE JEWELLERY INDUSTRY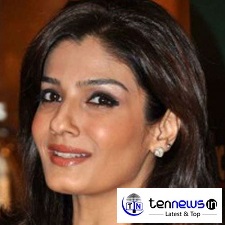 FICCI LADIES ORGANISATION (FLO) TO LAUNC START UP INITIATIVE 'DYUTI' FOR GENERATING EMPLOYMENT FOR WOMEN IN THE JEWELLERY INDUSTRY
DYUTI IS A MULTI-LEVEL MARKETING BUSINESS MODEL THAT AIMS CREATING AND SUSTAINING WOMEN ENTREPRENEURS
BOLLYWOOD  STAR RAVINA TANDON TO BE PRESENT ON THE OCCASION
New Delhi  November 13, 2016 FICCI ladies Organisation (FLO),  an exclusive women's wing of the apex business body will unveilits start up initiative 'DYUTI' , a multi-level marketing business model for generating employment for women in the jewellery industry which is currently dominated by men across the nation on November 15, 2016.
"Dyuti' start up initiative has been developed  under Swayam, E commerce- support cell set up by  FICCI Ladies Organisation (FLO) for women entrepreneurs seeking support for nurturing, setting up and managing their business. The business model 'DYUTI' has been created to enable women entrepreneurs to work from home and connect them with the jewellery industry as well as the related. services. " said MS Vinita Bimbhet, President, FICCI Ladies Organisation (FLO) while launching the Dyuti initiative at an interactive session on  "Can business be an agent for change?".
"FLO's  support and mentorship cell 'Swayam' , an incubation centre for start ups targets only towards women entrepreneurs and  works as a tool to support aspiring and existing women entrepreneurs. Swayam panel consists of specialists who understand the needs of start ups with the potential to help women to grow their businesses, and in some cases change their lives. The objective of SWAYAM is to link the right mentors to women entrepreneurs in 15 locations Pan India.  DYUTI, under SWAYAM   is a step further in this direction" said Ms Bimbhet.
" The word Dyuti, is synonymous with Goddess Laxmi and it  is an exclusive business model that has been designed to create entrepreneurial opportunities for women who are successfully managing their households or jobs and want to earn some extra money" said Ms Bela Badhalia, FLO Governing Body Member and Past Chairperson of FLO Jaipur Chapter who has conceptualised the initiative.
On the occasion of the launch an interesting panel discussion on "Can Business be an Agent for Change?"  will also be organised.  The eminent panellists will be  Princess Diya Kumari, MLA Sawai Madhopur, Jaipur; Raveena Tandon, Actor, Producer, Columnist & former model and Kalyani Saha Chawla, Entrepreneur. occasion.
PANELISTS
PRINCESS DIYA KUMARI OF JAIPUR, MLA, SAWAI MADHOPUR
Princess Diya Kumari, born into the illustrious royal family of Jaipur, is one of the most accomplished women of modern India. With admirable dexterity she manages her numerous business ventures, school, museums and NGOs, while devoting a large part of her time to developing her constituency of Sawai Madhopur (a large area including Sawai Madhopur City and vast stretches of backward rural areas, along with the Ranthambore National Forest and Tiger Reserve) as an elected Member of the Legislative Assembly of Rajasthan.
A connoisseur of art and culture, Princess Diya Kumari takes an active part in promoting traditional arts, music and dance. She has been actively associated with several NGOs and organizations involved in charity and social works. In 2013 she established the Princess Diya Kumari Foundation (www.pdkf.org) with an objective of empowering women and men through Vocational training, education, and livelihood generation.
RAVEENA TANDON, ACTOR, PRODUCER, COLUMNIST AND A FORMER MODEL
Actor, producer, columnist and a former model, Raveena Tandon, is a mother of two adorable children Rasha and Ranbirvardhan.  Raveena is a multi-talented and multi-faceted individual who lives every moment with full zest. Actively involved with Unicef for the girl child and DAIRRC anti-drug organisation with Dr Yusuf Merchant . Brand ambassador of PETA, IDA, The Spina Bifida Association as well as the White Ribbon Alliance for Safe Motherhood.
Raveena won National Award for Daman which was based on women empowerment. And grabbed the Best Actress award at the Indian Film Festival of Houston and Chicago for the movie"Shobhnas seven nights". Recieved the Awadh  Samman Puruskar in 2002. Awarded the Dadasaheb phalke award in 2016. Won the ICONIC award in 2016 and also won an award at the festival of globe for her work for the girl child.
Her next release is Onir's 'Shab' and Ashtar Sayed's 'Matr,' which deals with violence against women
 KALYANI SAHA CHAWLA , ENTREPRENEUR
Kalyani Saha Chawla's keen business sense is complemented by her flair for communications, which comes together for Koi. Her entrepreneurial strength, lies in her 36O-degrce, multi-faceted experience in the Indian retail market,
As the Vice President, Marketing & Communications, Christian Dior Couture India, she built the brand as the most visible in India. Kalyani leveraged her associations with the elite, the political community, national opinion makers and A-list Bollywood personalities to further the brand awareness, maintaining a Number One ranking, tracked by LVMH Media Tracking, consistently for ten years.
Kalyani began her career in Sales & Marketing at Oberoi Hotels and improved the operating parameters of the hotels globally. She also set up the flagship Trident chain of hotels in Chennai. Following this, she joined Indian Express as the Branch Manager, achieved advertising revenue targets and reported from the southern region.
The journey of The Entrepreneur started with "Kalyani", a first-of-its-kind lifestyle boutique in Kolkata for art, artefacts, home decor and her self-designed in do-western collection.
Her move to Delhi saw the launch of Montage Arts, selling contemporary Indian Art and later an export house for fashion accessories designing and manufacturing for Harrods, GaIleries Lafayette, Jean Paul Gaultier, Celine, Zara, Mango, LIB Bennett, Phase Eight, Jigsaw and Ralph Lauren amongst others.
BoF500, the bible of the industry, listed Kalyani as one of the most influential people shaping global fashion industry in 2013, 2014 and 2015.
She was also invited to travel with the former President of India, Smt. Pratibha Patil, on her business delegation to Austria and Switzerland in 2011 and was awarded the FICCI Jury's Award in the field of Entrepreneurship in 2013 and the "Devi" award by the Sunday Standard for her contribution to the luxury market in India.
Kalyani has been a columnist for Economic Times, Vogue, Harper's Bazaar and Magna Publications.