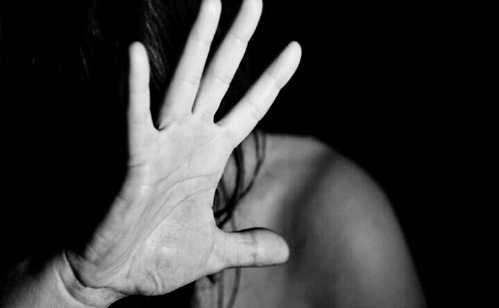 Five caught for dacoity confess to gang-raping woman in K'taka

Belagavi (Karnataka), Oct 3 (IANS) An incident of gang-rape has come to light during an investigation in a dacoity case in which five men were arrested, said police here on Tuesday.
The accused confessed to the crime during their interrogation in Karnataka' Belagavi district, police said.
After the confession, the police found the victim, filed the complaintand are investigating the case.
The accused were identified as Ramesh Khilari from Benachimaradi village, Durgappa Vaddar, Yallappa Gisnigavvagol, Krishna Pujari, and Ramasidda Tapsi. The police have launched the hunt for the main accused in the gang-rape case, Basavaraja Khilari, who was known to the victim.
The incident took place in the limits of Gokak police station on September 5. The victim had come to Gokak town from her village for some work. At the bus station she met a person known to her family. She also met the accused Basavaraja Khilari, who knew her family, at the bus station. He took them to his house in Aditya Nagar.
He gave them tea and informed his other gang members to come to his house. The five-member gang, including Basavaraja Khilari threatened them and gang-raped the woman. Later, they released them in the evening. They also robbed the cash, and ATM card from the man who accompanied the victim.
The accused had threatened that they had gotten the video of the woman with the man she was speaking to at the bus station and it would be made viral on social media. The victim was afraid of the consequences and did not file a complaint.
The accused gang members were arrested by the Gokak police in a dacoity case on September 13. During the interrogation, they confessed to the committing the gang rape. Further investigation is on.
–IANS
mka/dpb