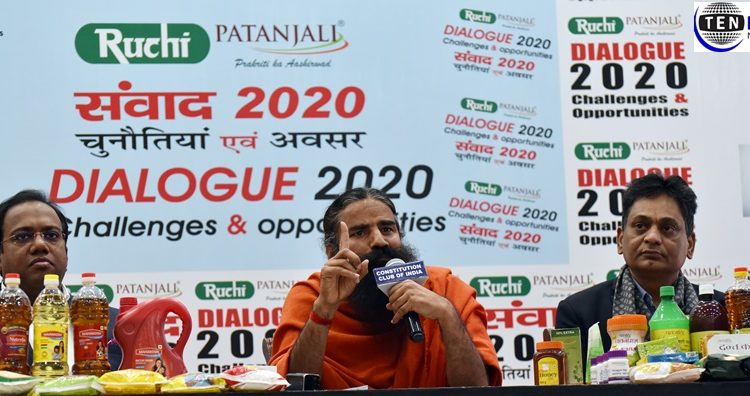 Foreign powers at play in Shaheen Bagh, JNU students should focus on studies not politics: Baba Ramdev
Saurabh Kumar/Lokesh Goswami Tennews New Delhi :
New Delhi : Taking a dig at the students of Jawaharlal Nehru University (JNU) in New Delhi, Baba Ramdev on January 24 said that there are foreign powers at play in Shaheen Bagh and that JNU, the students should focus on their studies and not on politics.
Addressing a conference in New Delhi, Ramdev said, "I would like to say this to students of all universities in India, including those at JNU, that they should leave these protests to political groups. Promoting disharmony and violence in any way or being a part of people's protests all the time isn't the responsibility of students."
"Political parties should also understand and realise that the citizenry has given their mandate to BJP till 2024 and keeping this in mind, we all should give Prime Minister Narendra Modi time till then," he added.
Speaking on the subject of the ongoing protests against the recently amended citizenship act, he told that no one can be stripped of their citizenship and misinformation that citizenship of Muslims will be revoked using CAA is incorrect.
Slamming the "Tukde threat" issued by former Aligarh Muslim University (AMU) student union president, Yoga guru said "Anyone who says they will destruct the country, I would like to say that law is above all. We have nationalist Muslims in our country."
"But there are people who are trying to divert nationalist Muslims in our country. This is not an ideology of Muslim community but there are some people who are defaming their community. Muslim community should come out in open and take action against these people who are defaming their community."
He also urged prominent figure in muslims community to condemn such statements and identify such miscreants as, such statements are defaming Islam.