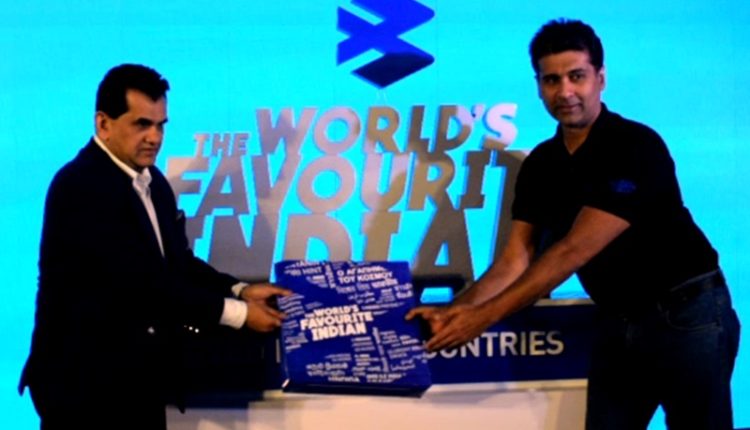 From Humara Bajaj to "The World's Favourite Indian", Bajaj Motors wonderful transition!
Vishal Malhotra (Photo/Video) By Lokesh Goswami Ten News Delhi :
New Delhi: Bajaj Auto Ltd, India's leading automobile company, released its new identity today as "The World's Favourite Indian" to announce its dramatic transition from a domestic scooter maker to a global motorcycle powerhouse in only 17 years.
The launch of the Pulsar from its Chakan plant in 2001 marked the beginning of this riveting
global ride. Pulsar was powered by the spirit of entrepreneurship, it embodied bold
differentiation in the pursuit of dramatically creating new markets rather than unimaginatively serving existing ones.

Commenting on this successful journey, Rajiv Bajaj, Managing Director said,
"Our international performance is validation of our strategy of focus and differentiation. Our
unwavering commitment towards building the best motorcycles in the world through design, technology, quality and customer satisfaction have made us a truly global brand. Bajaj brand is not only The World's Favourite Indian, but also perhaps the most illustrious ambassador for Make in India initiative of the Indian govt ."
He further added,
"In only 17 years since the launch of Pulsar, we have become the third-largest motorcycle manufacturer in the world, ahead of several Japanese and European brands that have been around for much longer.

Praising the efforts of Bajaj team, Amitabh Kant, President, NITI AAYOG said,
"These 17 years of Bajaj proved to be the best time period for the organization. Bajaj has won the trust of its customers across the globe. I still remember how Bajaj maintained its name 17 years before with its famous scooter 'Chetak' and today after almost two decades, Bajaj use to export almost 2 million units per year. I heartily congratulate Rajiv and team Bajaj for their hardworking work years till today and wish them a very good luck for coming years."